In every decent bookshop there's a shelf (or a whole department if you like it best), littered with all kinds of business literature: self-helps, motivation, strategy builders with the titles, that strike with originality: «How I've changed my life in 3 days», «Manage your own life», «Life after… (place your variant here, and it will fit)». Shall I not continue the list?
But this one is different. Staggering. Astonishing. Overwhelming. And it brings the hugest portion of motivation you can possibly get. Or the most powerful kick-start, if you are still in quest of yourself.
Today's knight of the day is Vadim Sherbakov, a talented Earth travel photographer & videographer, independent Art Director, author of unique mockups and Polar Pro ambassador. And this is his story of global career change and self-discipline that makes him a hero of our time.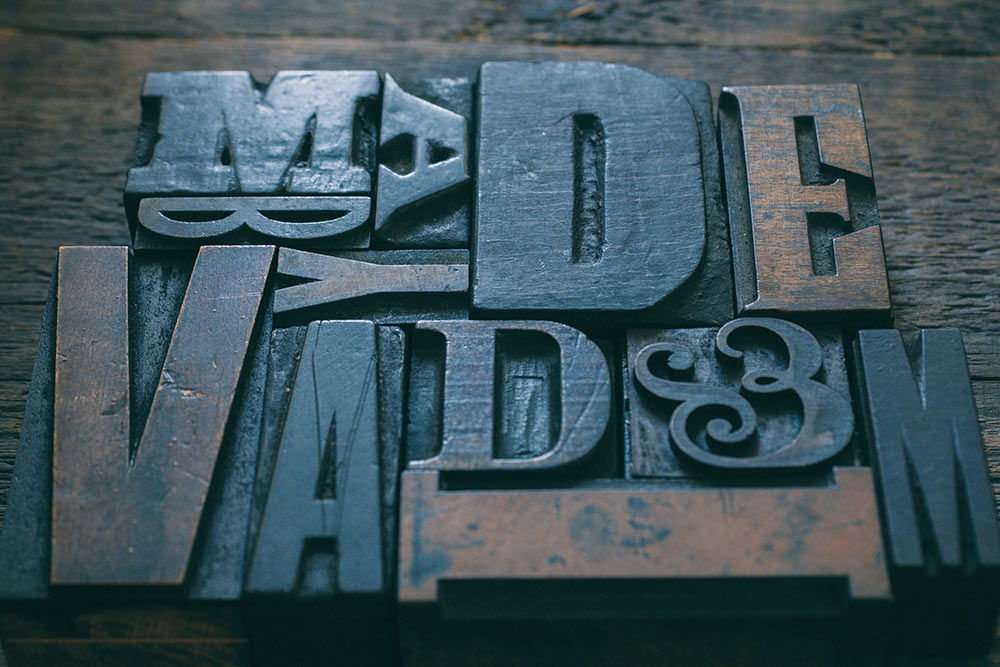 Please tell us a few words about yourself. Who are you? Where did you come from?
Hello, everyone! My name is Vadim Sherbakov, and I am an independent Art Director, living in Moscow, Russia. I am 41 years old. My main specialization is interactive web design projects such as promo, presentational or portfolio websites. I work with clients from all over the world including own country. Perhaps the most remarkable thing about me is that I have changed my life quite drastically from a business oriented office working person to a creative freelancer working from home without any design background education.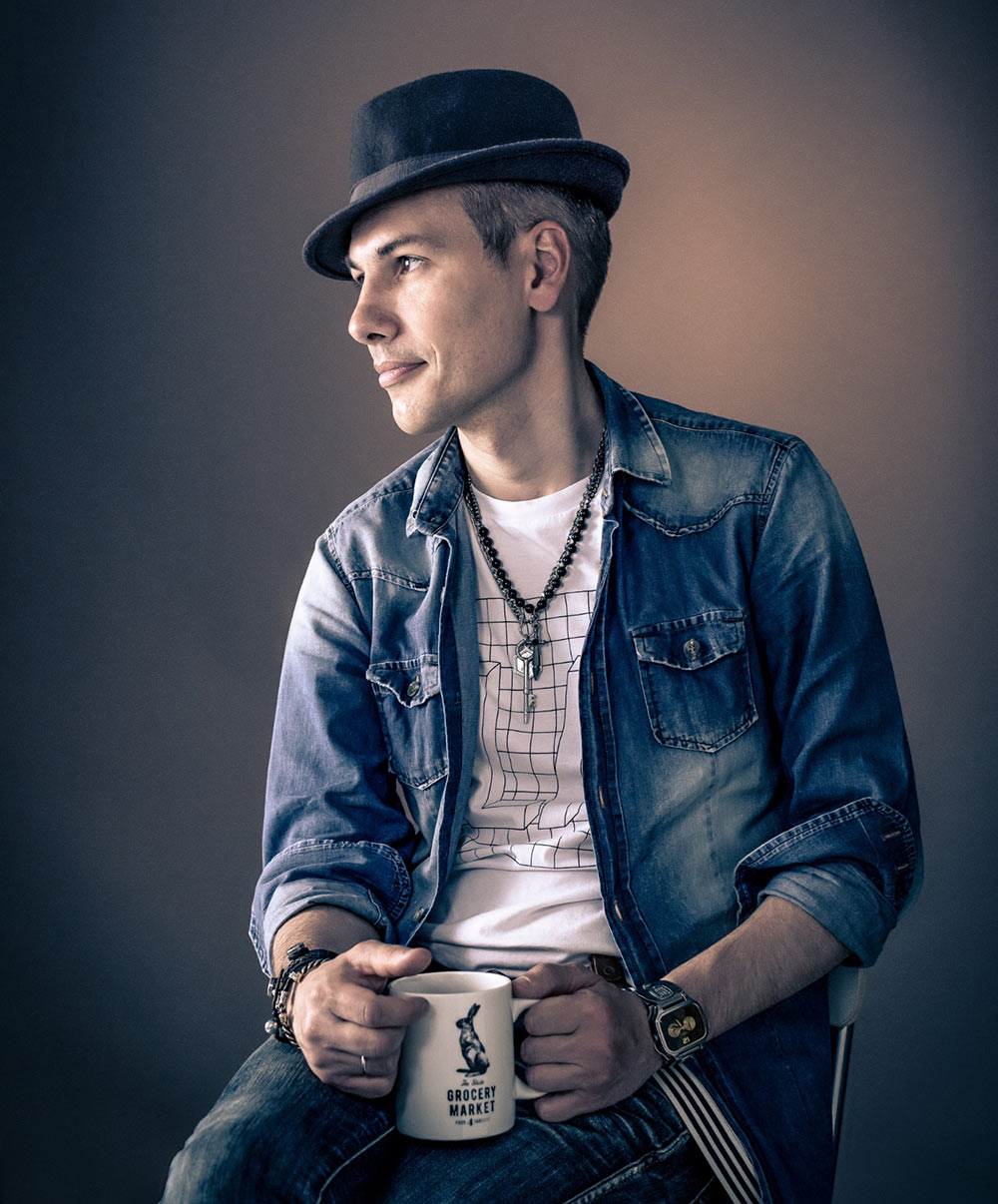 Why have you decided to start your way of a designer? How did it happen?
As I mentioned before, I never considered myself to be a professional creative individual. I've graduated from Business School in the UK with BA (Hons) Diploma in International Business. And I was ready to work in a company doing my 9-to-5 every day, but fortunately when I was back to Russia it was the time of a crisis at hand, and there were not many jobs for a high payroller (which I considered myself to be *smile*).
I started working in a few different companies, ending up as a Marketing Director in construction company developing the whole Moscow-City at that time. But I constantly felt like something was not right, something was missing. The job was good, but there was no satisfaction in what I was doing at all. During all of the years of my studies or work I was enjoying doing some creative activities from photography and design to DJing. And when I finally realized that I had to change something, I knew the drastic change of career was the solution.
I sent "portfolio" to a Russian Sports TV channel applying for a designer position. They offered me a job that was not paid since my portfolio was just … hmmm rubbish :), but they've seen my potential. That was a real start of my design career. Within the next few years, I raised from a free working designer to a full-time designer on a TV channel, then to a designer in CG company and finally to an Art Director in post-production company specializing in advertising, TV shows and film post-production. Later on, after several years doing all above, I went solo and started doing the thing I like most - web and app design. It was six years ago, since then I have been three times official judge on awwwards.com, received several Site of the Day awards on my projects, given speeches and interviews for online and offline media.
What are the up's and down's of being a designer?
For me, it's quite simple. Since I am a freelancer I can choose my projects, my clients, I can switch between projects and also I can do some side projects like mockups, aerial photography, and videography, landscape and cityscape photos, time-lapse, etc. I love traveling a lot, and freelancing is a great opportunity to do so.
Occasionally there is a downside as well. When you need to work, but you want to go outside, frankly, you are the only one who can stop yourself. Self-discipline is one of the biggest challenges freelance faces.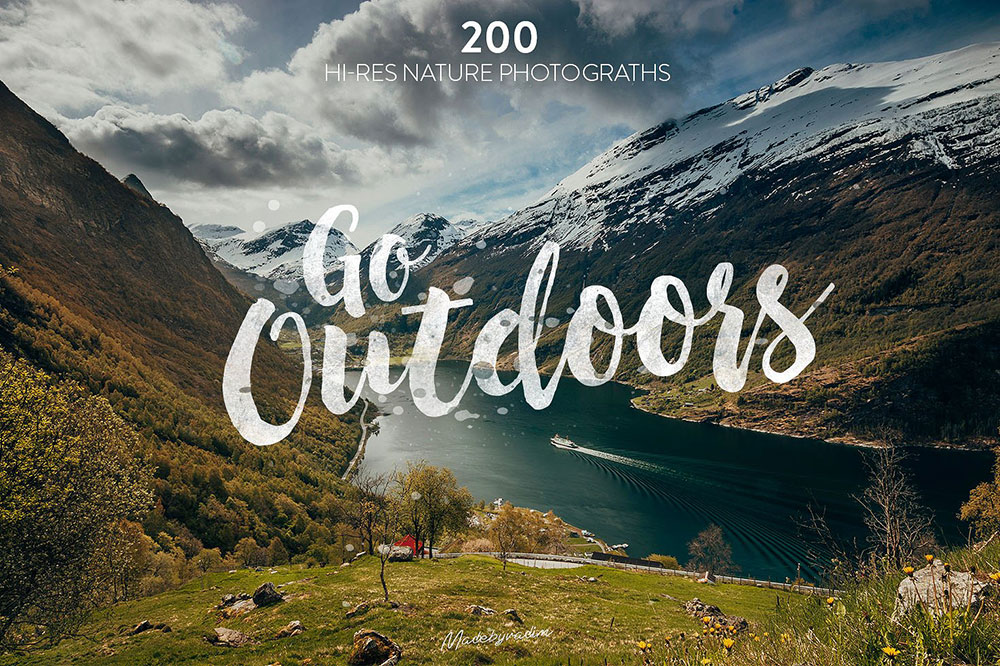 Where do you get your inspiration?
Since I am a judge at Awwwards, I get my daily dose of inspiration judging awesome sites every day or going through the nominees as well. Another side of inspiration is photography, color combination, compositions. I also love to check out Vimeo for some videos. You can get a lot of cool ideas just by watching them. It's not all, of course, there are usual suspects like Dribbble, Behance - that sort of things. They are also quite crucial in my daily routine.
Tell us about your working day. What is your creative process like?
My daily routine starts with a cup of tea and breakfast. I watch some landscape Youtubers to set my mind onto some creative stuff. My favorite time of the day is from 10 am to 7 pm. This time I am most productive. Love to sleep long and tend to get emotionally drained by the end of the day, so I try not to work after 7-8 pm.
I love my workspace which we created with my wife four years ago. My best-liked thing is my table made from reclaim wood floor. I use Mac Pro with two displays for my daily work. Wacom Intuos, speakers, you know, typical designer stuff. My most used app is Adobe Photoshop, Adobe After Effects, Adobe Premier and ... Skype.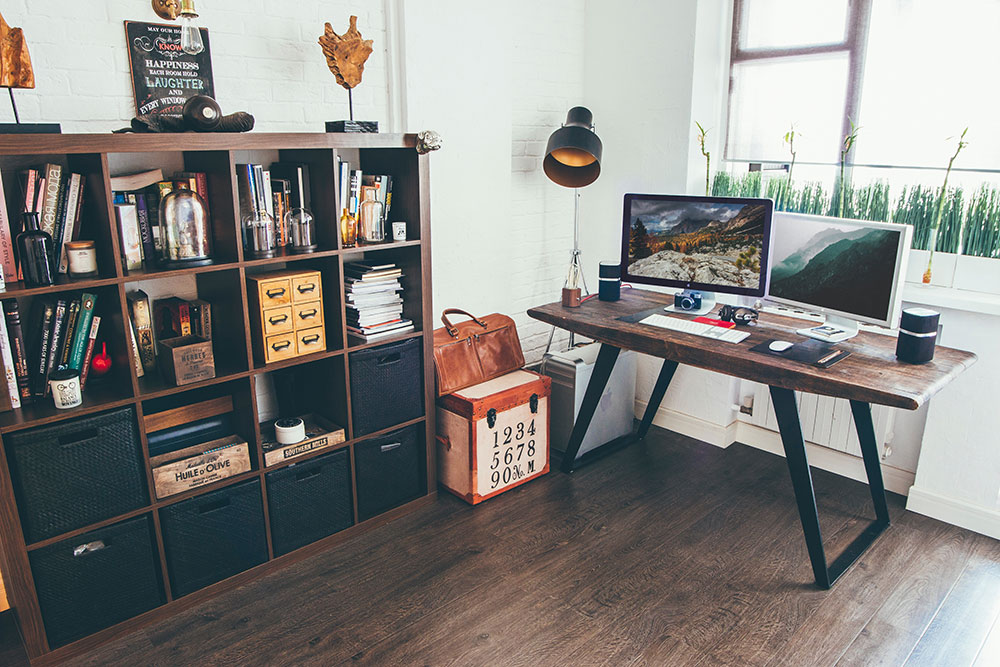 If you had to choose which of your artworks you'd call your number 1, what would it be and why?
As probably all of us, I do like all my products a lot, but best of all I love Header Images Vol.1. It's maybe an old one and not such a glamorous product anymore, but there is a story behind it which I am proud of. I was the first one in the world to "introduce" this hero/header genre into the mockups world. Nobody has ever done that before. It was my bestseller, copied and stolen so many times. Later on, this genre transformed into the header scene generator and I am proud to be the first to do so and glad it kicked off and transformed into a whole line of awesome products from many creatives.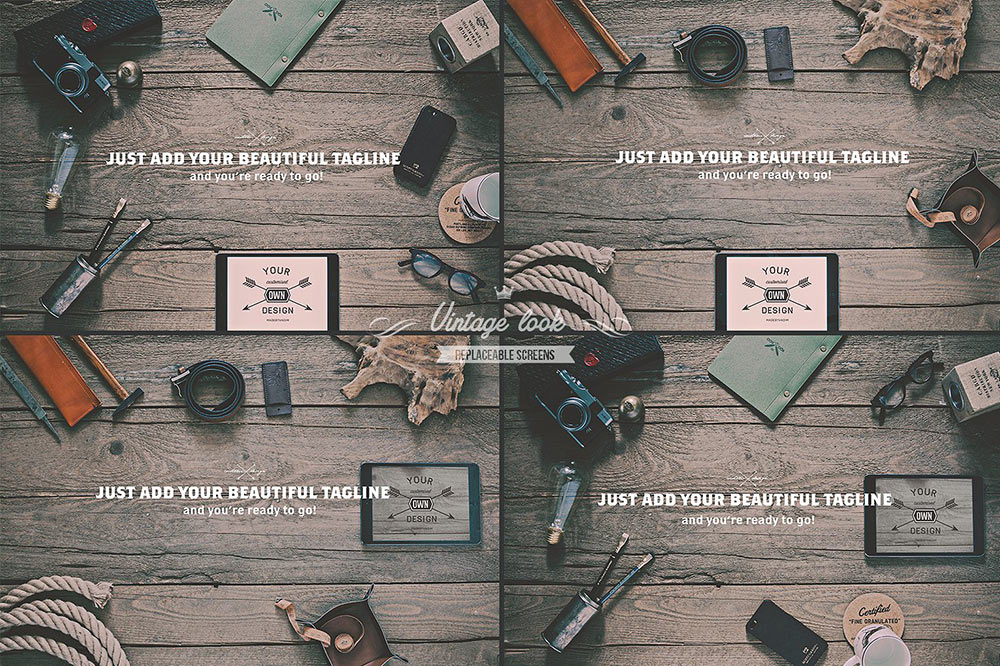 What would you advise to the young designers, who're just dreaming about conquering Creative Market and other marketplaces?
Don't give up even if you failed 1000 times. Watch current trends, try to create unique, memorable products. Do your best and polish each and every product to the best possible outcome. Push yourself to create more, but first of all stay true to yourself even if you work for a client. Collaborate with other creatives combining your strengths into mesmerizing production. Advertise yourself, since there are a lot of great designers, and people need to know about you. Good luck!
Epilogue
Our team believes in the power of inspiration and the people who live it and share with us: young creatives or skilled designers. Once this incredible feeling has entered your heart and mind, do your best: craft, create, design, change, think, write, share. Otherwise the oceans will go dry, the woods will go deserted. No movies on. No pictures in the art galleries.
Let the inspiration be in you!