Brushes for Procreate, Illustrator, Photoshop and Affinity
Complete your toolbox with meticulously crafted essential brushes. No matter what software you prefer: well-loved Photoshop and Illustrator or fresh & innovative Procreate, we definitely have something special to rejoice you with. Calligraphy brushes, pencil brushes, grunge brushes and so much more are inside — pick what you like best!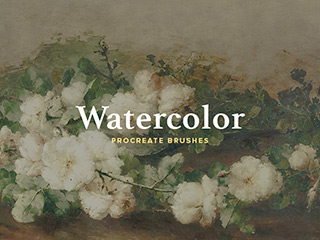 18 November 2020
May every stroke and stamp of these Procreate brushes be the reverberation of tenderness, whether you're creating a portrait, landscape, or nature morte. Working with watercolors has never been easier!