Brushes for Procreate, Illustrator, Photoshop and Affinity
Complete your toolbox with meticulously crafted essential brushes. No matter what software you prefer: well-loved Photoshop and Illustrator or fresh & innovative Procreate, we definitely have something special to rejoice you with. Calligraphy brushes, pencil brushes, grunge brushes and so much more are inside — pick what you like best!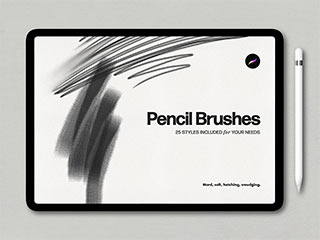 08 July 2021
Any design starts with an idea put down with a graphite pencil. We believe you'll find this collection of 25 Procreate brushes and 8 paper textures more relevant for your project than ever!