Brushes for Procreate, Illustrator, Photoshop and Affinity
Complete your toolbox with meticulously crafted essential brushes. No matter what software you prefer: well-loved Photoshop and Illustrator or fresh & innovative Procreate, we definitely have something special to rejoice you with. Calligraphy brushes, pencil brushes, grunge brushes and so much more are inside — pick what you like best!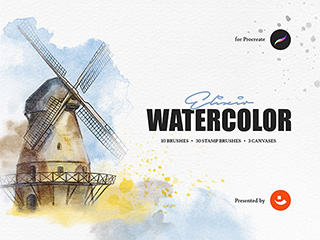 22 March 2022
Just as waterdrops breathe life into the dry sheets of pressed paper, these watercolor brushes revive the entire artistic process on your iPad.