Icons: Line, Glyph, Flat and Others
Here you can find an exclusive selection of free icons you can use for UI, presentations and print production. Our collection is presented in all popular sizes and formats: SVG and PNG for websites and fully layered PSD with editable vector shapes. Also, you can find here demo versions of popular premium icon sets.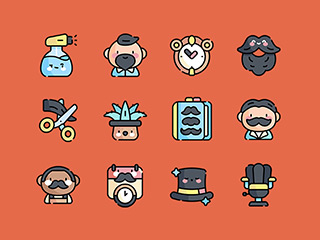 2469
31 July 2020
Bushy beard, curly mustache, shaved on the sides. It's not a criminal profile description. In fact, these are the things you'll find in this collection of vector icons right from the barber's.