Text Effects, Photoshop Actions and Other
We're working hard to make your work with text, graphics, and photographs easier. Here you can find free realistic and stylish Adobe Photoshop and Illustrator text layers effects and styles. Make your shots look amazing in a few clicks with a collection of Adobe Photoshop and Lightroom actions.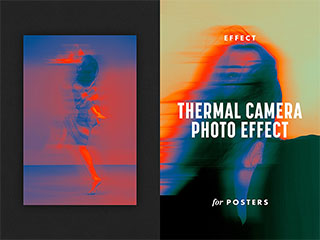 36
09 December 2022
Night vision equipment and infrared cameras have always been a part of a military theme at some point. We're successfully breaking the stereotypes by introducing this thermal camera poster photo effect!