Text Effects, Photoshop Actions and Other
We're working hard to make your work with text, graphics, and photographs easier. Here you can find free realistic and stylish Adobe Photoshop and Illustrator text layers effects and styles. Make your shots look amazing in a few clicks with a collection of Adobe Photoshop and Lightroom actions.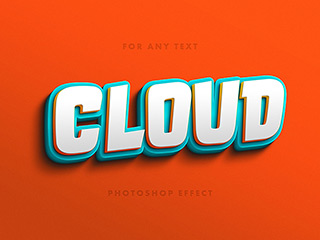 6284
24 May 2021
Get excited about the bubble cartoon lettering, bringing party vibes and tons of fun to your graphic design projects! Workflow can become even more engaging when it's supplied with a goofy text effect you're looking at right now.