Text Effects, Photoshop Actions and Other
We're working hard to make your work with text, graphics, and photographs easier. Here you can find free realistic and stylish Adobe Photoshop and Illustrator text layers effects and styles. Make your shots look amazing in a few clicks with a collection of Adobe Photoshop and Lightroom actions.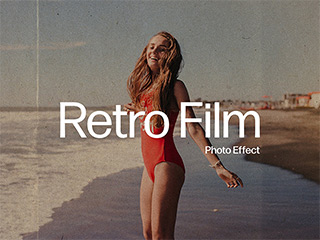 02 December 2021
Transfer the cozy feelings from the family album to your digital shots. This retro film effect will make any photo look like it was taken in the good old 90s.