Text Effects, Photoshop Actions and Other
We're working hard to make your work with text, graphics, and photographs easier. Here you can find free realistic and stylish Adobe Photoshop and Illustrator text layers effects and styles. Make your shots look amazing in a few clicks with a collection of Adobe Photoshop and Lightroom actions.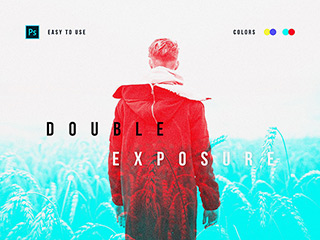 16 September 2020
There just can't be enough of color experiments 'cause every time the result can turn out to be extremely unique. Give your graphics a new life with colors you'll design by using this double exposure effect.