Social Media: Facebook, Twitter and Instagram Templates
Boost your social media accounts with our masterly crafted Instagram, Facebook and Twitter templates! Multiple themes featured: from Christmas holidays to warm summer adventure stories. All styles included, from Asian aesthetics to classic and simple designs. Choose the social media templates which fit your purposes the best and get ready to receive tons of likes and shares!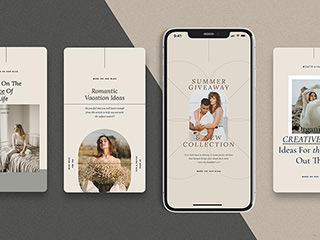 25 August 2020
You're looking at a set of Instagram templates created for anyone who wants to enhance their profile, build a more streamlined look, leave a good impression on new followers, and spice it up a notch for old ones.