What do you feel about visual support when it's about dealing with a customer or presenting a new product concept? When you're a graphic designer, it's actually vital not only to be a master of launching successful, attractive and meaningful products one after another — it's also to be capable of presenting your ideas, emotions, feelings at the early stage of product development.
The key word here is 'to present' — not to tell. And if you are aimed to present a project vibrantly and to conquer your client (as well as to succeed in visualising and keeping together all the images and emotions you've got while tasting and feeling pulse of your project), there is no more effective and absolute tool for that than the mood boards — a trendy technique intended to embody and visualize the imperceivable to finally showcase it to your colleagues (teammates), clients and customers.
What's the technique?
Whatever your project is, it begins with inspiration and a flashing image in your head. Then you may start moving intuitively towards the physical realization, searching for the right elements to complete the whole puzzle. Moodboards ARE a full set of these elements, composing the image and driving you, your team and your client to a deep understanding of the conception.
And, along with the nature of inspiration itself, mood board can be composed with any kinds of visual stuff. You place together various illustrations, colors, textures, and pieces of typography and receive a selection of ideas, meant to showcase your personality as well as the personality, the nature of your product — you can even try a handy moodboarding tool from Milanote to create beautiful, shareable mood boards in minutes. Once the mood board it presented, it gets far easier to move to product discussions. You just need to show your vision to everyone involved!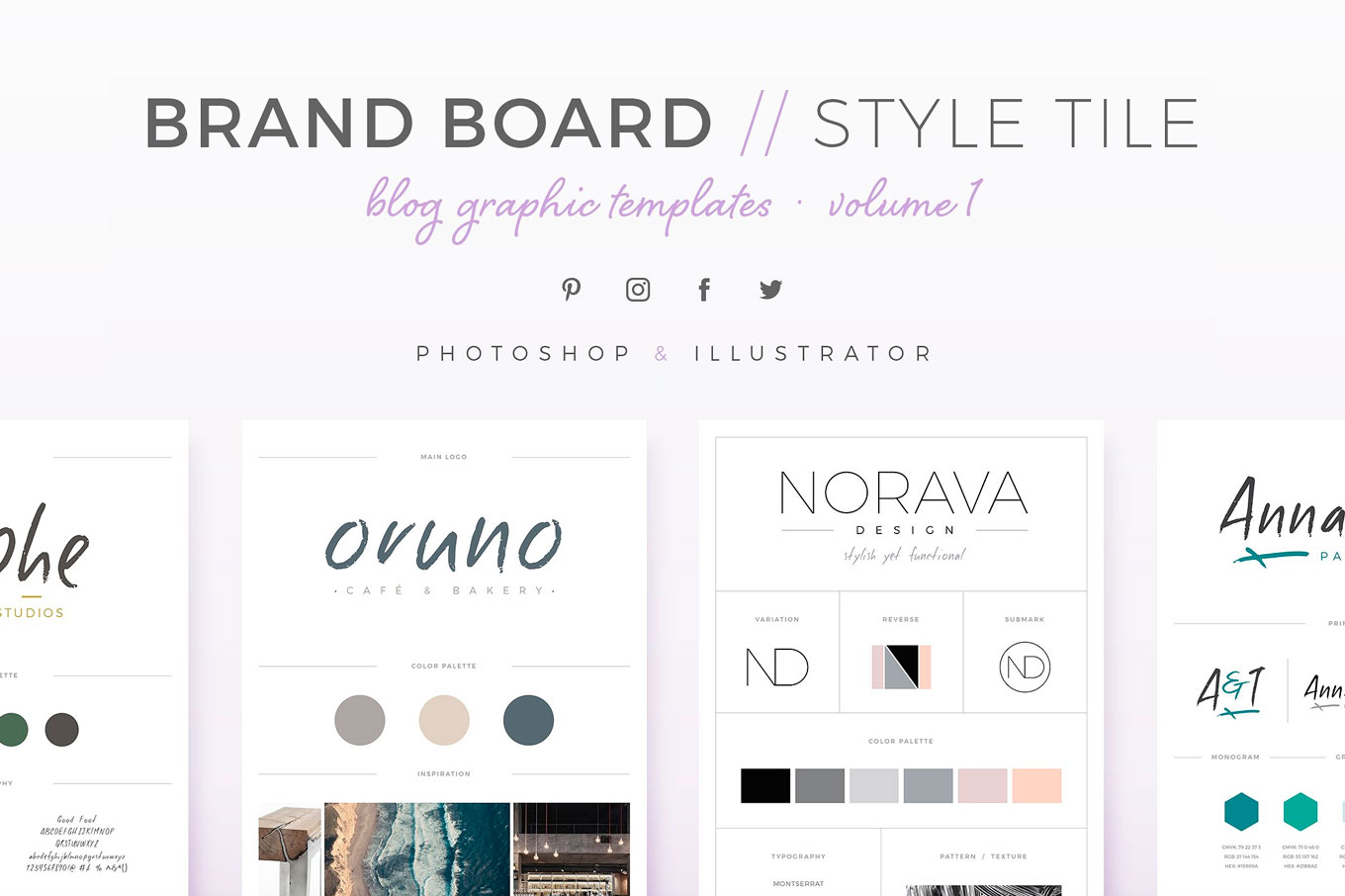 Being an ultimately powerful visual tool, mood boards (let me tell it again) are really helpful when you're just about to start working on a project, as there is no other way to convey your feelings and ideas better. What kind of a project exactly? You can try it any creative domain: fashion, interior design and even blogging and science research. But the areas where mood boards can be hyper helpful are branding and web/app design. With its quite complex structure, they imply thinking out of the box and covering multiple design questions. What will the palette be like? The fonts? The layouts organization? And you just open Pinterest, Dribbble or just Google, pick some images that fit and show it to the people whose opinion matters.
The art of making a mood board
If you think that making a nice mood board is that simple, you're right. And yet you aren't. You may be aware of the essential steps already, but being fast with making it is a skill that needs lots of time and effort to be mastered to perfection. For instance, skilled creatives can produce a convincing mood board within 10 minutes, and as a beginner, you may need an hour or even more to have it done.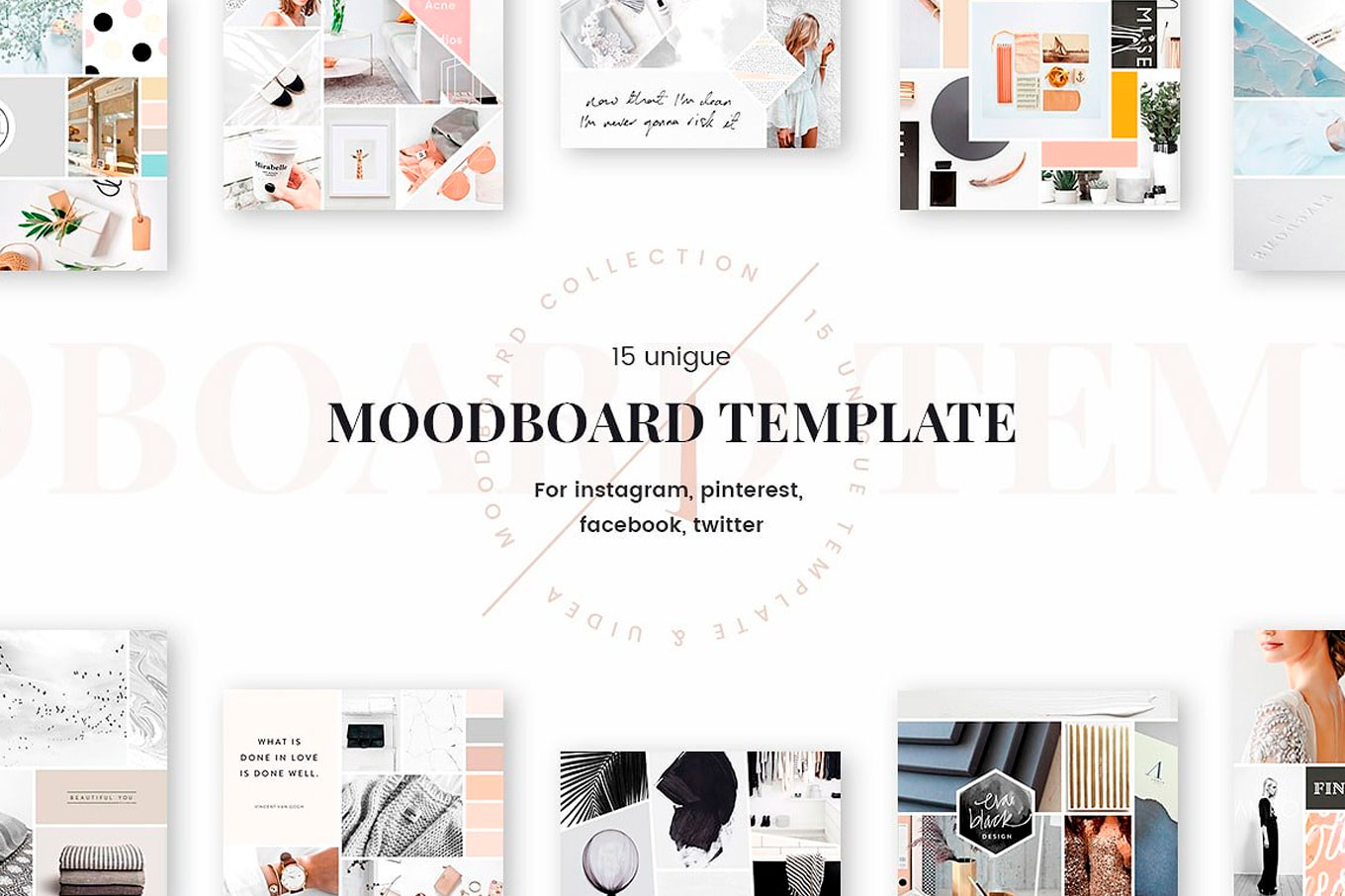 So, the first point you should focus on is timing — the faster the better (even though you should not leave out the quality, okay?). Here are a few more ideas you should stick to produce a nice mood board:
Don't limit yourself to illustrations — they are not everything! You can use pieces of text to cover the typography, palette and texture samples and even some notes to make the mood board look more natural.
Pay attention to color and texture. It's nice to see the colors that match perfectly and create an attractive palette. And it's also important to bring the texture — pick the objects that can help your clients touch it with their eyes. Pick a shot of a fluffy cow to show smoothness or honey to show how sticky the substance is.
Offline mood boards can look great, too! If you intend to use them at a meeting or a presentation, you can give them a try. It is especially good for fashion and interior design, where it's essential not only to embrace the visual part but the tactile as well by letting people touch and tease fabric, wallpaper and whatever!
Present it yourself. It may sound weird and quite evident, but no one understands you and your mood board better than you do. You may try sharing its idea from point to point to your colleague, but they will never be able to convey to the customer with your passion. Just keep it in mind.
Last but not least: use professionally crafted mood board templates for a neat and logical organization of your ideas. They actually help a lot by providing you with a grid you can fill with your images and the background design, which is also an important element you can use to convey your message — and be heard and understood by the teammate or customer. Also, such templates are often compatible with popular social networks, so once it's done, you can share it on Pinterest or Instagram to share your inspiration with others. Luckily, the industry is developing rapidly in this direction, and today you can find tons of handy templates and use them in your creative process.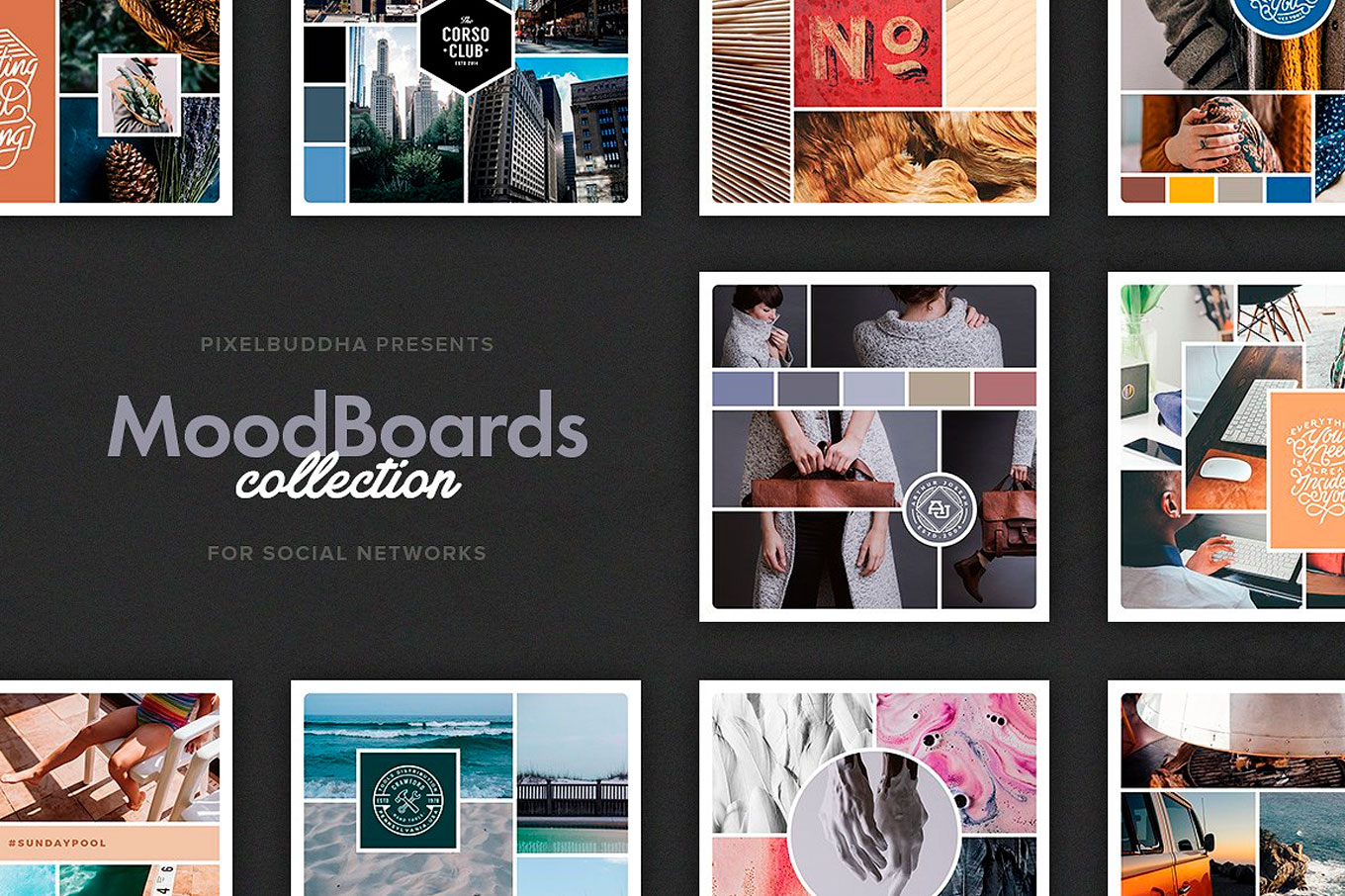 Conclusion
All in all, mood boards are probably one of the most exciting and helpful design tools — can say it again and again how good and efficient they are in materializing your ideas and perceptions, perfectly releasing your creativity when you need it. Or you may try fighting an artistic block with a mood board, just staying by yourself to search, mix and transform images to get back to the creative activity. And let's not omit that creating a mood board is a perfect way to start literally ANY project: you're totally taken by the idea, full of enthusiasm, concepts, and aspirations — and with a mood board you can make all of above physical in the shortest terms possible.
Final word? Well, while there're so many services to make you stronger in your domain, it's priceless to have something that can help you progress and be more productive without any extra software. That just proves our idea that great projects and art its are a freebie.