Collaboration is a huge thing in so many areas nowadays. Every day, we hear about exciting and sometimes even unexpected team-ups dropping something new and original (at very least)! However, it is not that common in the creative industry. Why is that so? It seems that there are so many talented and skilled authors who could bring us amazing and unique goods by combining their efforts!
Maybe the answer is in the delicate thing called 'working process'. It's not an easy thing to share it with someone else, especially when you are not used to working on a team. And how would you like to find yourself working in the international team of a few authors across several countries, just like that? Yes, it may be tricky, indeed, and of course, we don't have all of the answers. But we have at least one, which works for us.
If you have heard of Pixelbuddha before, you might have an idea of what we're doing for life. Besides finding and publishing high-quality goods as freebie resources on a regular basis, we're crafting premium products for professional designers and developers. Just check out our premium section to find out what we're talking about. As you can see, it's icons and UI products mostly, and that is exactly what we're good at. 'Not much', you might think, and it won't be far from the truth since we've always admired all these wonderful artistic design products that are so popular across the top marketplaces. We even thought of nailing our own skills in calligraphy, painting, and other areas! That's how inspired we were. But, I guess you know how hard is it to start from scratch and deal with the fact that you suck so much in the field that it is far from your expertise. Another crappy attempt, another urgent task, and you give up. Does it sound familiar? Fortunately, we met Daria Vinokyrova, a wonderful watercolor artist who put us out of our misery.


Посмотреть эту публикацию в Instagram

From day one, we split our responsibility areas and never crossed them to make the process convenient for both of us. Our job starts with picking the concept and the general direction of the future product, some basic image of it, and references to look up to. We base these decisions on the experience we have, actual trends, and impact on the market from other leading products.
After that, Daria's turn comes, and some beautiful watercolor magic happens! Obviously, we don't interfere in this process, and all creative decisions considering style and compositions are up to her. We've never been disappointed in the assets we got from Daria.


Посмотреть эту публикацию в Instagram

After that comes the final, very important part when the beautiful illustrations turn into a popular product! It may sound quite easy, but it's not! Every product needs a proper naming, tagline, copyright, and, of course, an impressive presentation, which should help the customer to make the right choice, not to mention the promotions we run to let people know about the launch in the first place.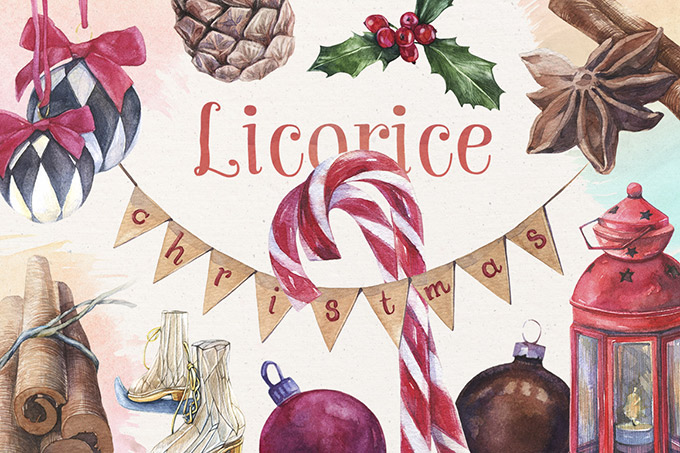 Licorice Christmas Watercolor Kit
A set including 37 high-quality illustrations, that will be very helpful in creating gift cards, apparel prints, posters, presentations and so much more!
creativemarket.com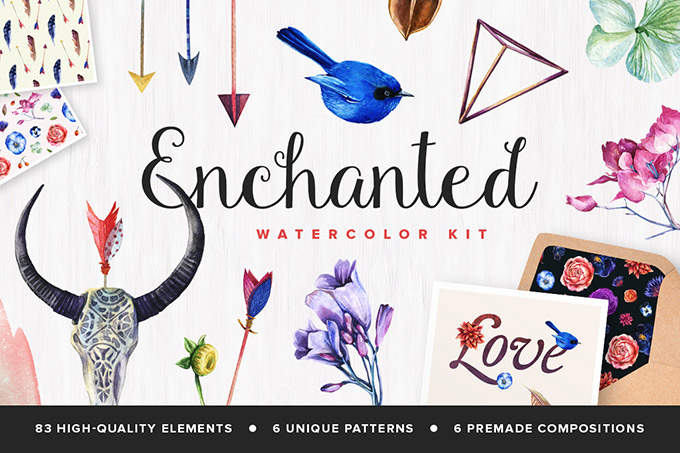 Watercolor Feathers & Leaves Cliparts
An enormous collection of decorative elements like florals, floral wreaths, leaves, feathers, tribal elements, deer, and many other illustrations that will cover you for any design purpose that may appear
creativemarket.com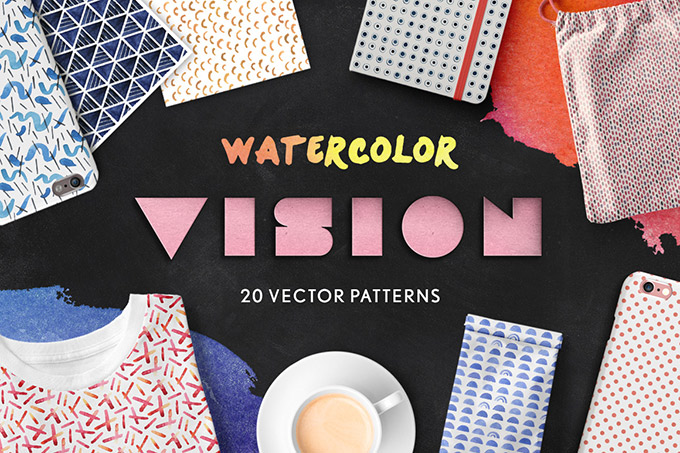 Vision: Seamless Watercolor Patterns
20 beautiful and vivid patterns perfect for packaging design, branding, wedding & invitation cards, apparel, scrapbooking, and home decor.
creativemarket.com
We have already successfully launched three wonderful watercolor products, and, of course, we're not going to stop there. We receive fantastic feedback, and it's hard to tell how incredibly happy we are about the fact that we can bring these amazing artistic design goods under the Pixelbuddha brand. Our biggest watercolor product yet is the latest Watercolor Vision Vector Patterns, a set of 20 seamless vector patterns. It was a big success for us, and we're already working on the second volume of this product.
And, of course, it's all only possible thanks to the creative partnership with Dasha Vinokyrova. I really hope that we'll see so much more exciting team-ups of talented authors in the future, and I believe it can't be anything else but a good thing for the industry.