Our studio is proud to deliver top-notch presentation mockups for all the occasions, design settings, goals, mood, styles, and creative visions. There come times when an item turns out to be multipurpose at this point, comprising all the mentioned conditions in one single package, as it happened to Suno Magazine Mockup! In view of a recent product update, we're excited to show a step-by-step process of arranging a perfect scene.
The offered affluence of premade scenes in the package is one quick way to arrange a future project by granting it attention-hooking preview images. But if the deadline allows it, and your mindset would rather be wrapped around crafting something qualitatively different and unique, use all the mockup file pieces as a construction kit! It's essential to be open for experiments: mix the PSD files, do overlapping shadow layers, put one magazine on another to scrutinize the progress, and spot the stage when a scene would look flawless & accomplished for sure.
We offer you to work on a first draft together, as it ensures a firm hand for the impending workflow in terms of a client's project or your mockup exploration out of a commissioned contract. Open Adobe Photoshop (we've used the latest version of it, downloaded from Creative Cloud), locate Suno Magazine Mockup folder, and let's do it!
How to Create Suno Magazine Mockup Scene
Step 1 - We'll use two PSD files from the product to create the new scene: one with the classic magazine size (US Paper or A4) and the other with a Shadow Overlay (it'll be employed in the end).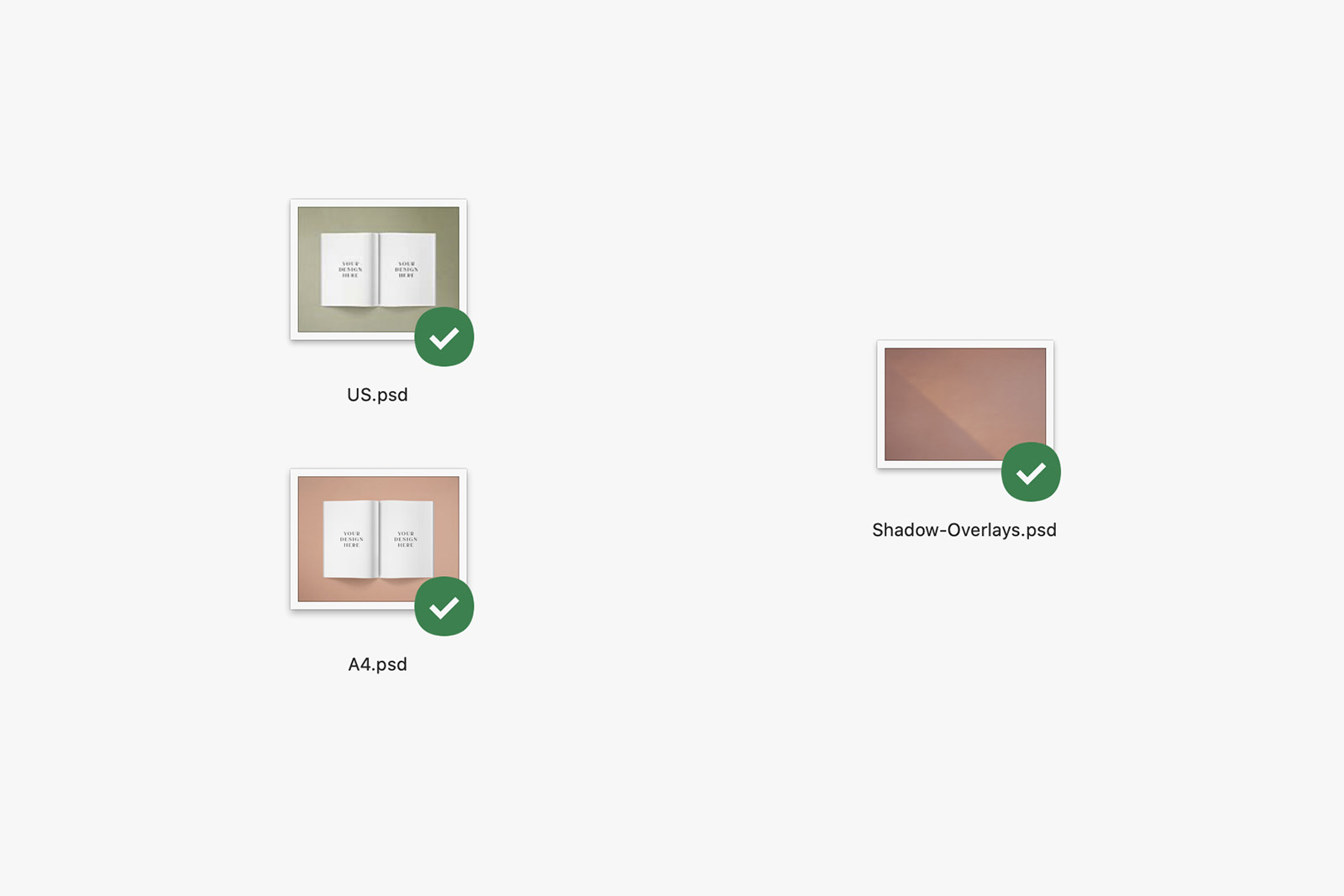 Step 2 - I've decided to use US Paper, inside of which you'll find US Cover and US Open folders that represent magazine spread and cover parts. You can turn off or make visible each mockup inside the file by clicking the Eye icon near any chosen folder in the layers panel on the right.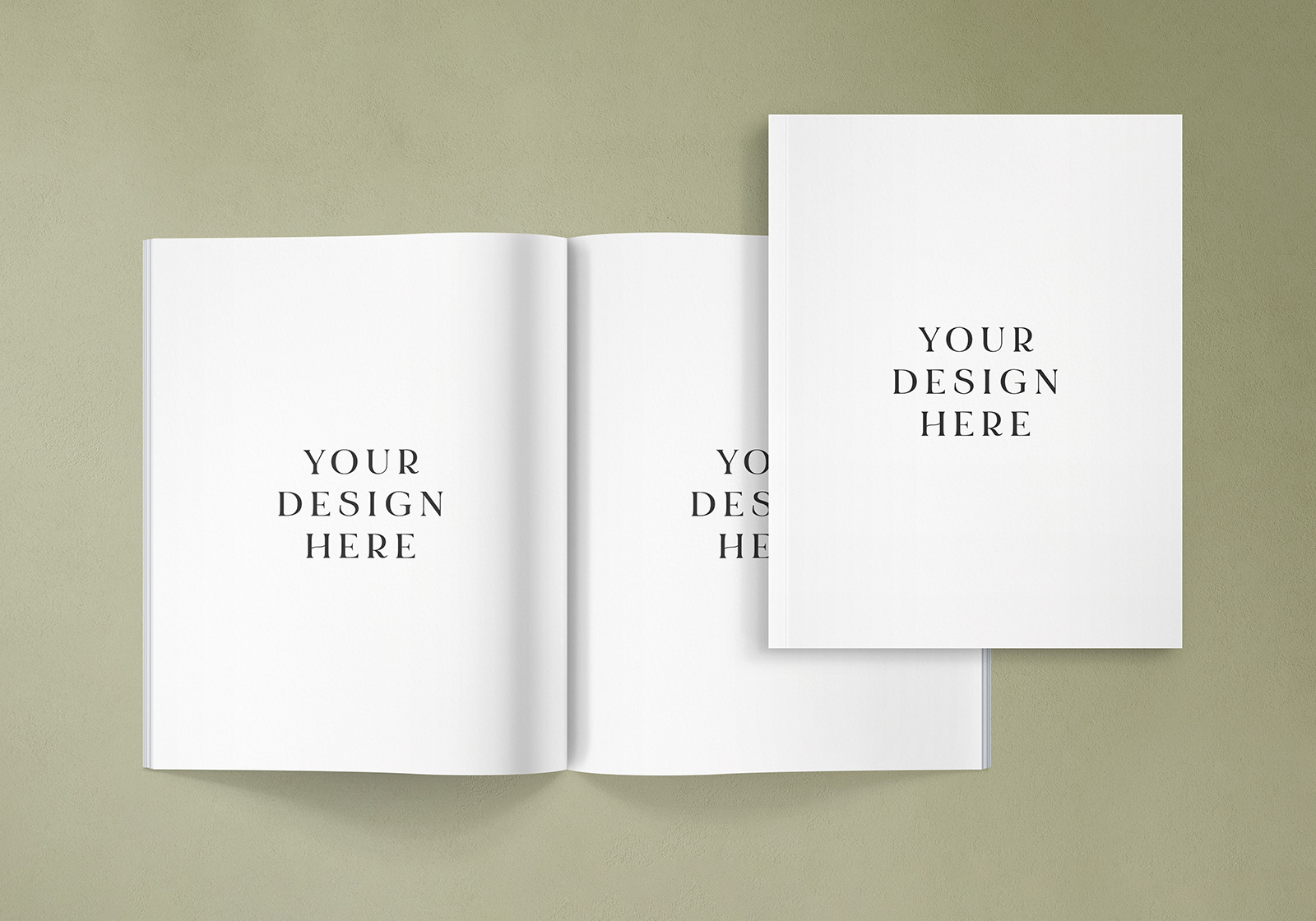 Step 3 - It's up to you how the mockups are placed: rotate them or change their order. I've decided to tilt the elements like this: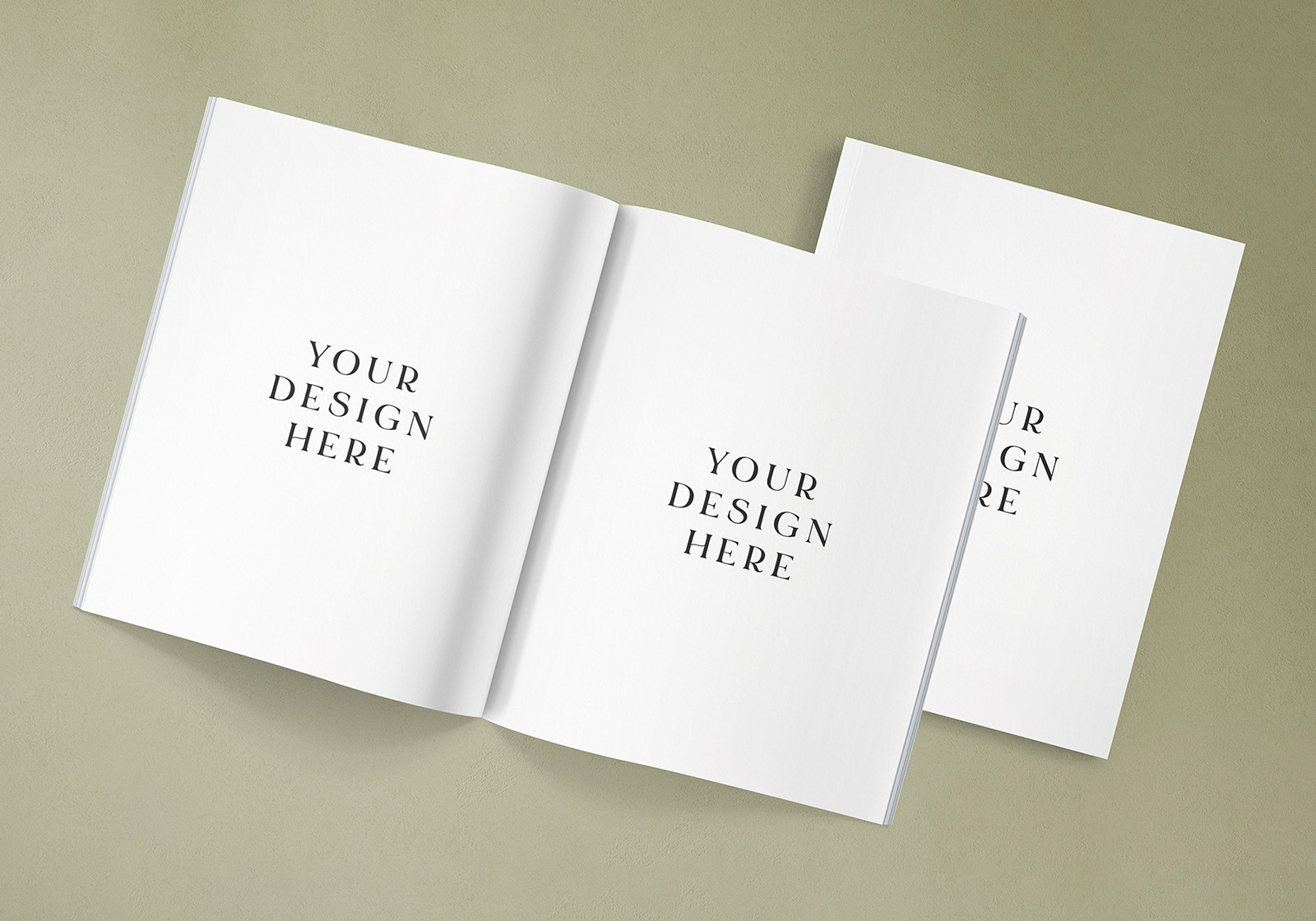 Step 4 - Put texts, photos, illustrations, or patterns into the scene; again, it's your call. I thought the following pages would make a notable appearance as magazine spread pages and cover: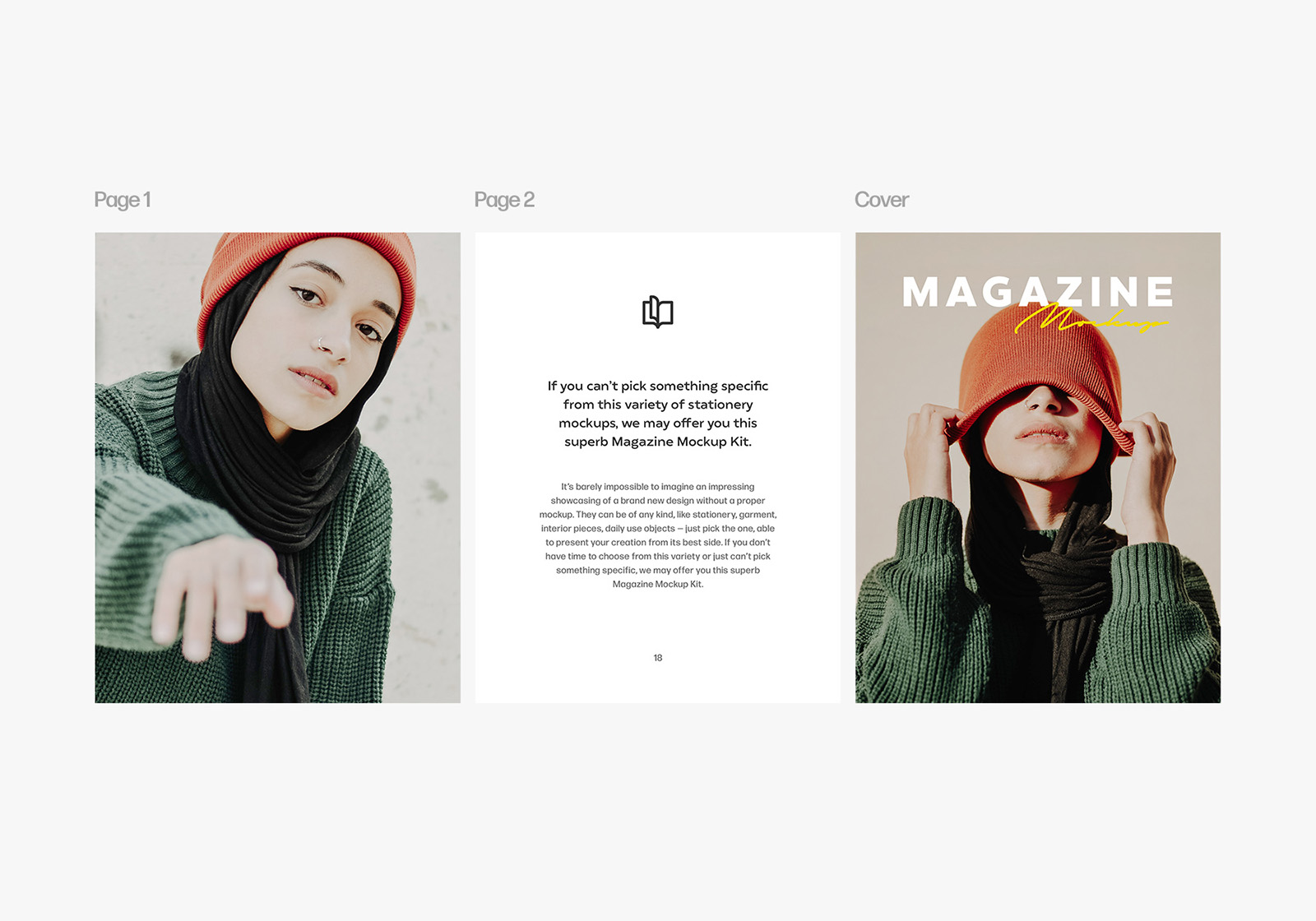 Step 5 - To insert the chosen graphics, I use Edit Content folder and its contents (Cover, Left, Right). Double-clicking the layer's thumbnail triggers the Smart Object Layer, in which any shot could be placed.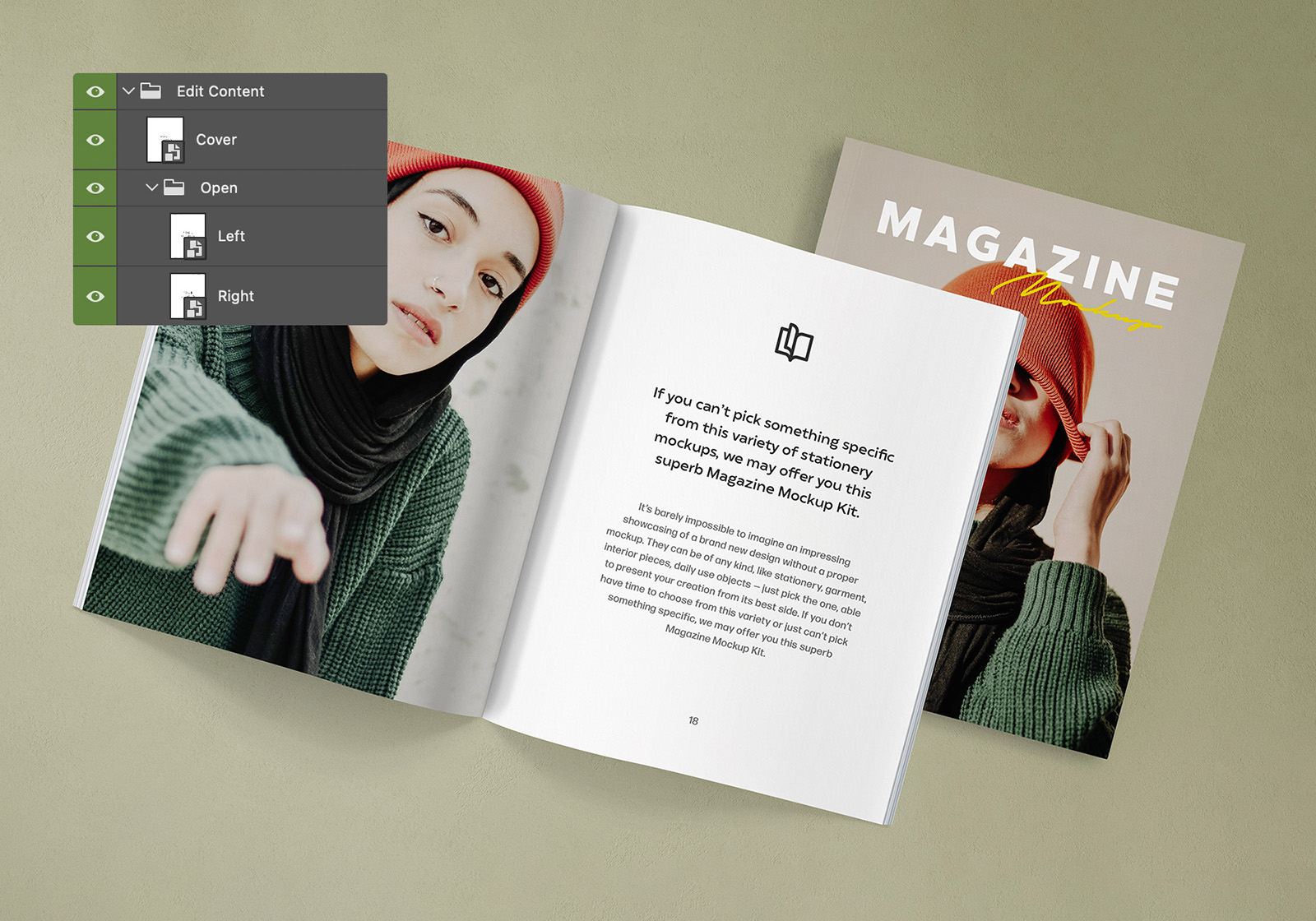 Step 6 - Next up, I would like to pick another background from the options provided in the mockup. The grey stone material of this one is fantastic, but it kind of conceals the magazine shadows, don't you think?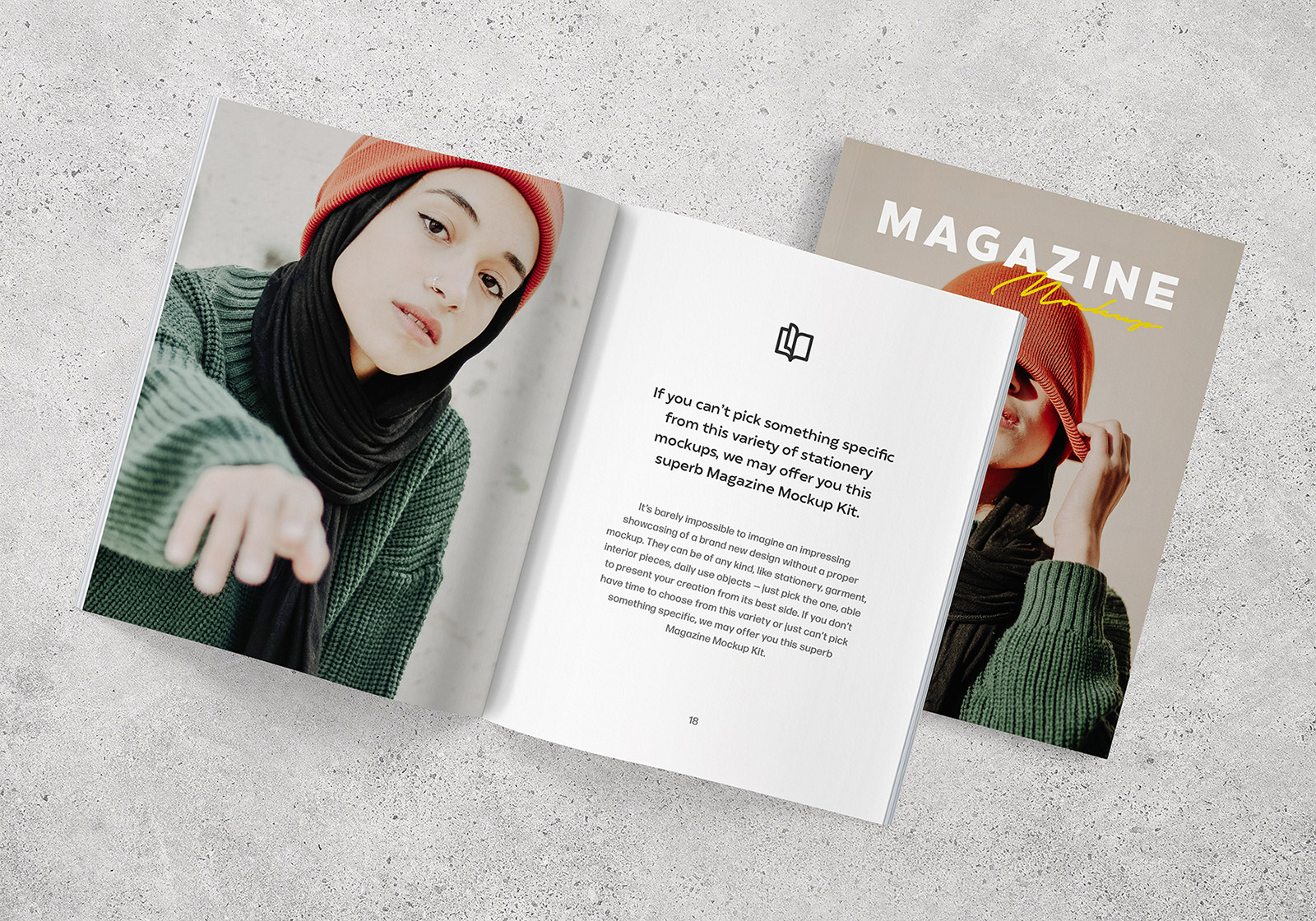 Step 7 - That's why I've decided to duplicate the Shadow folder inside the other folders of every element in the scene to make shadows more contrasting.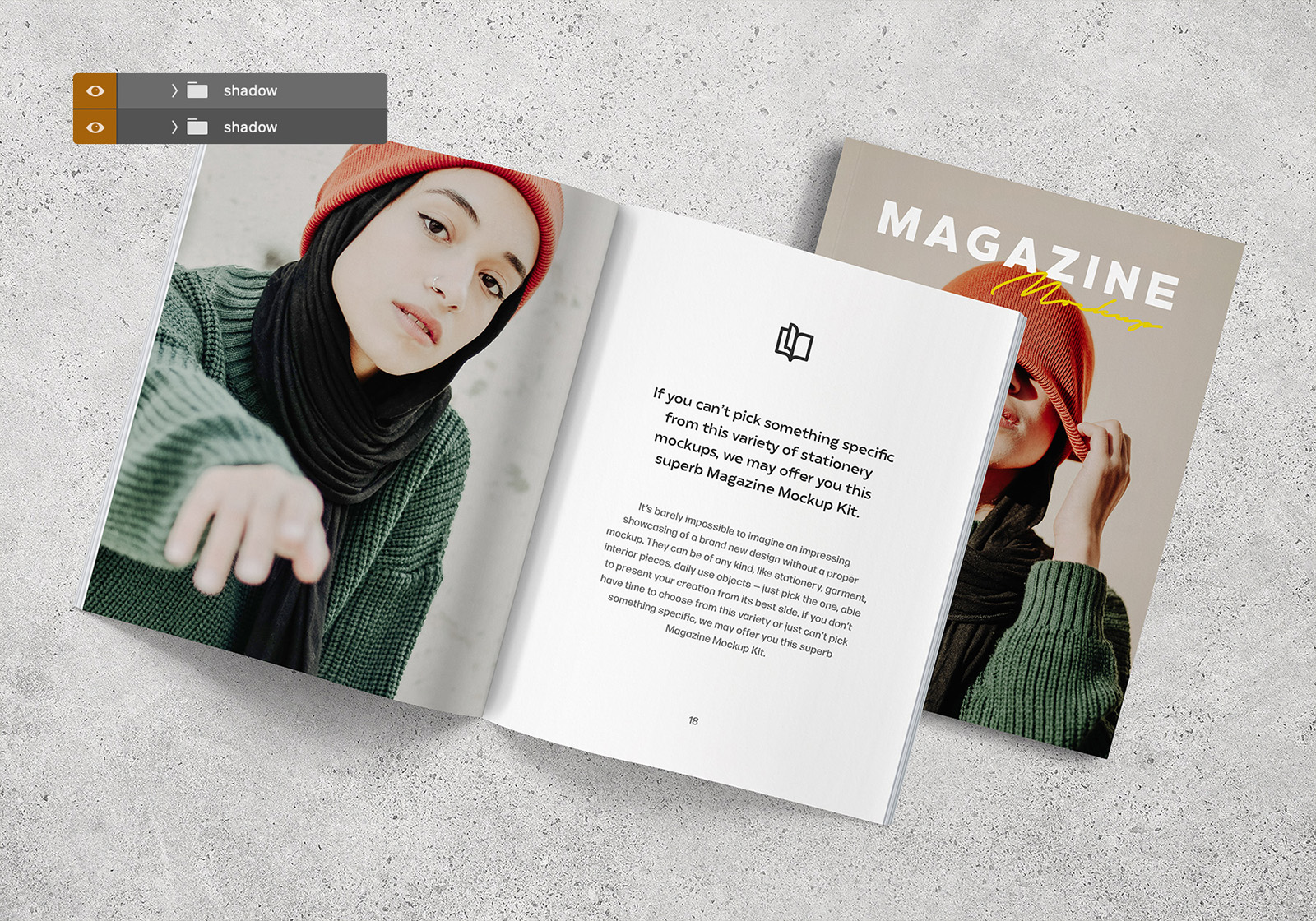 Step 8 - We're almost there! Open the Shadow Overlay.psd you've set aside in the beginning, and drag the overlay itself into the current magazine mockup. Remember that the shadows can be resized, spanned, and turned or have different opacity levels to fit the scene. Here's what I got: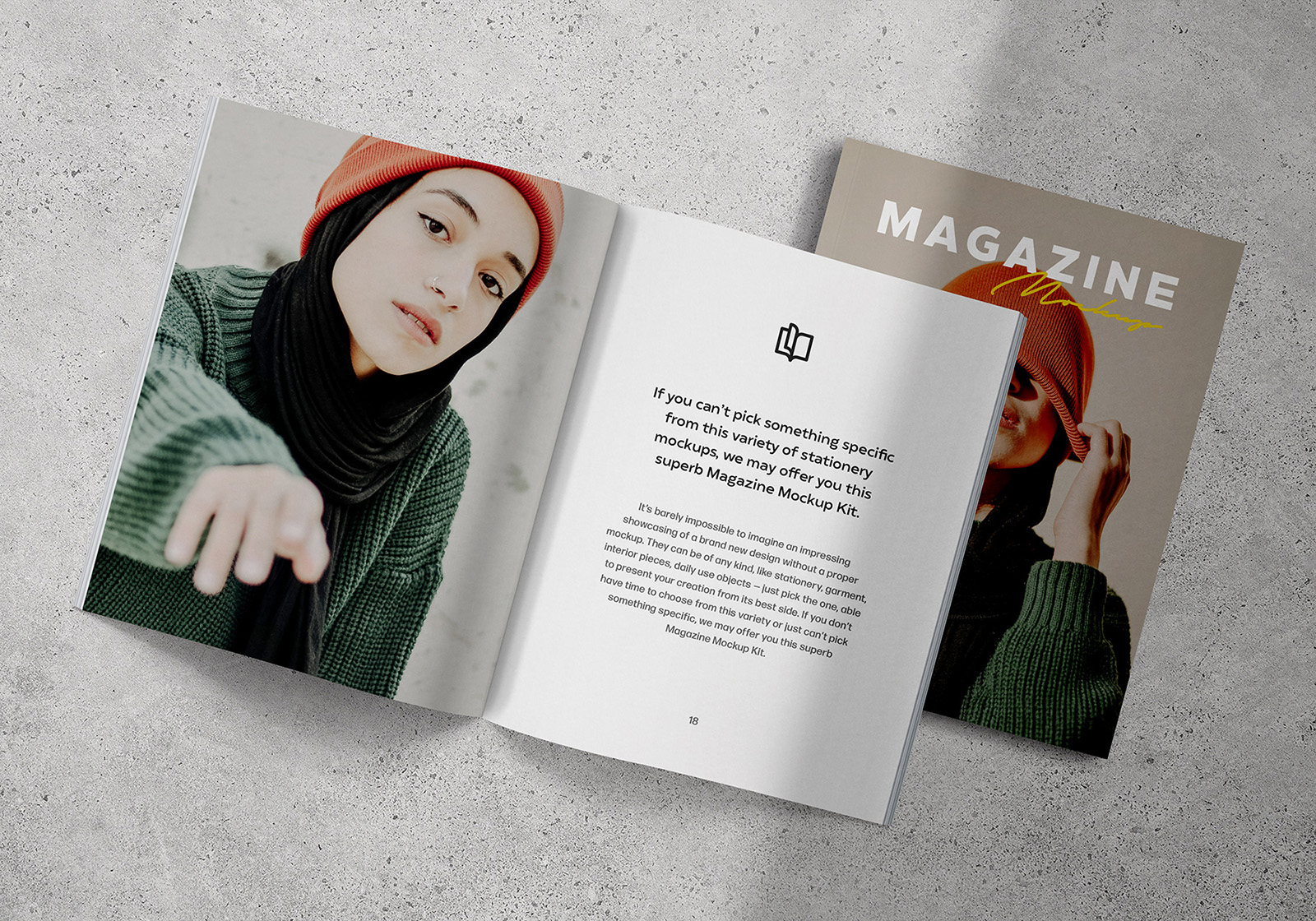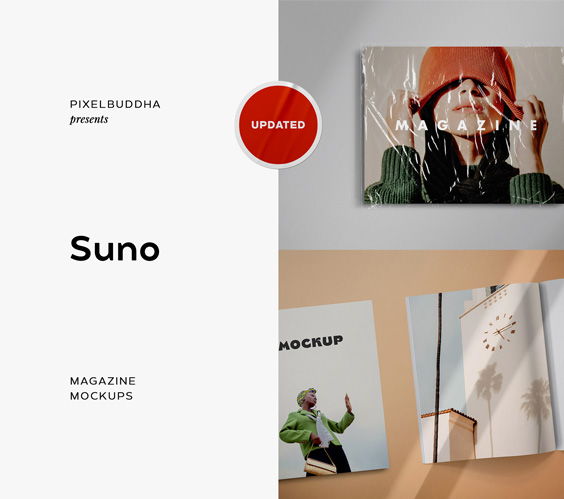 Suno Magazine Mockup Kit
If you can't pick something specific from the lush variety of stationery mockups, we may offer you this superb Magazine Mockup Kit! Packed with tons of premade scenes, backgrounds & shadow overlays.
Pixelbuddha Shop