Textures, Patterns, Brushes & Backgrounds
A section where you can find hand-crafted textures, patterns, geometric backgrounds and a host of other things. All these freebies are created for being used in digital and print projects and presented in formats for Adobe Photoshop and Illustrator.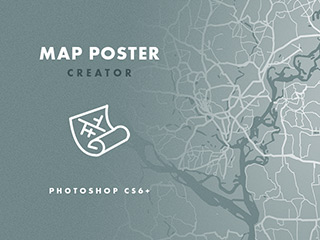 18 February 2020
Knit like a spider web and penetrating the cities and can only be seen from the aerial view sounds too aesthetical to be a map's description. Download the poster creator and you'll get it.