A question about how to start a blog or make a WordPress website comes to thousands of creative minds. However, WordPress turns to be a tough nut for a newbie to crack, so whoever you are, a designer, developer, or entrepreneur, you'll need a reliable source to help you solve the tricky web design puzzles.
We in Pixelbuddha put our effort into packing the creatives with everything they need for the flawless designing process. In their turn, Design Bombs create an environment for web designers to produce great works and have everything they need at hand — from the tips on email marketing services to discounted icons.
Deals and Discounts from Design Bombs
Design Bombs have been in the design arena since 2008, and across these years, they've collected an impressive amount of resources for WordPress. For those who are searching to build a website from scratch, there are in-depth guides and tutorials. And for the developers who have already cut their teeth on WordPress, there are news, coding hacks, and coupons.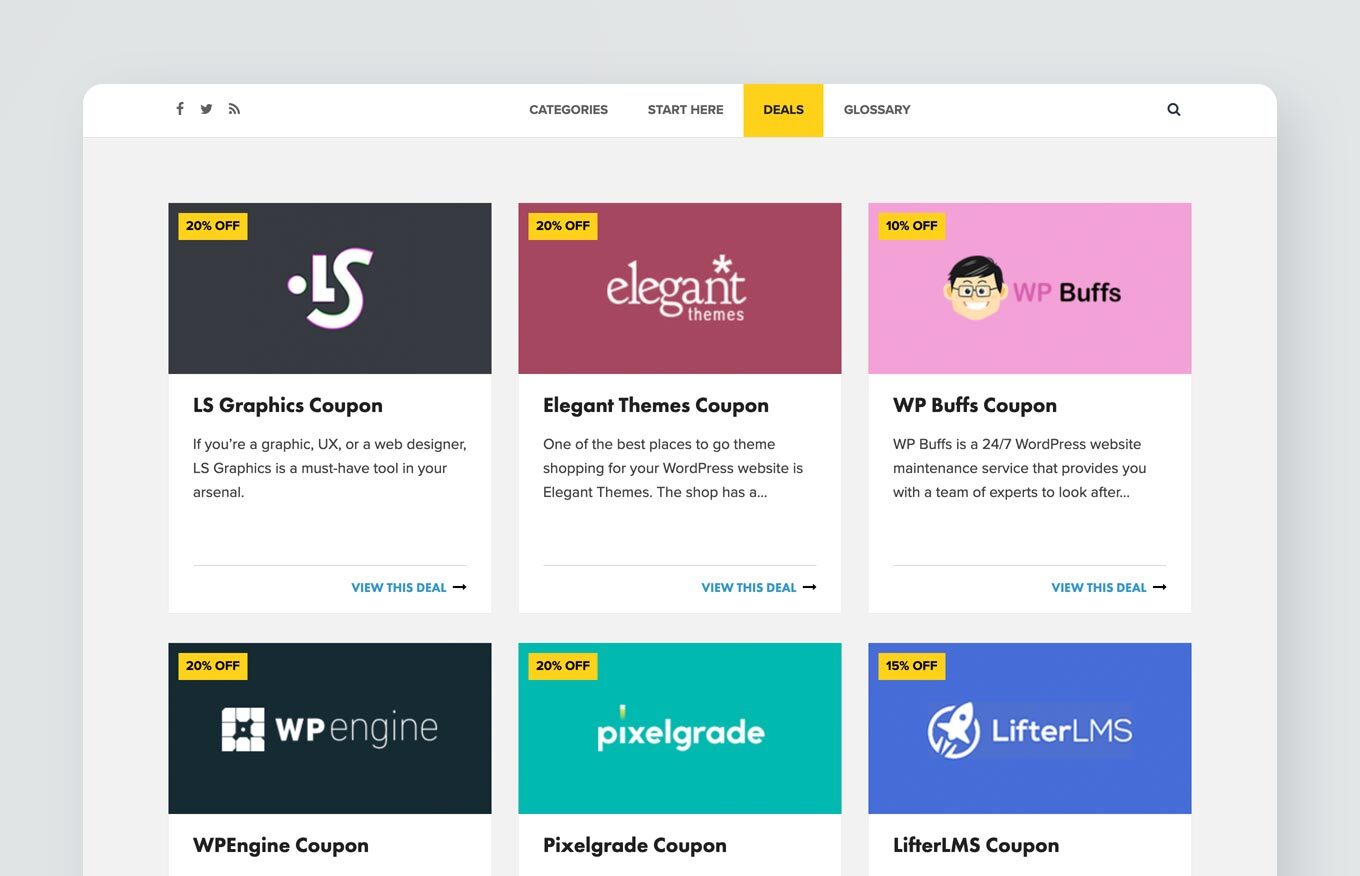 Among the deals and discounts provided by Design Bombs for their community, there coupons for LS Graphics, a studio designing quality device and product mockups; WPEngine, one of the most trusted web hosts and Elegant Themes where you can go shopping for WordPress themes. To create a thought-out website is hard and timely — but you may rest assured there is a consistent way to save up to 70% at every stage of designing and developing.
For the past few years, Design Bombs team has been focusing on web design articles and in-depth resources, so they have grown an immense library of professional reviews, guides, and how-tos. This way, there is plenty of practical tips on coding for front-end developers and numerous selections of quality website design examples, portfolios, typography, fonts to draw fresh ideas from.