Every November, we collect all our products into a bundle so that the creators can update their toolboxes in one click and get as many design products as they need. When did it all begin? In 2018 we released our first Black Friday Bundle featuring 65 products across various categories. Since then, we have set a goal: to make our Black Friday bundles as comprehensive, complete, and valuable as possible for designers.
In 2019, we added 20 products. In 2021, the collection already included 120 releases. And this year 240+ products got featured in our Black Friday Bundle. All of these resources are of the highest quality, backed by super-seasoned designers who understand the market and the needs of a branding designer, a student at the Faculty of Design and Arts, a freelance artist, or a design studio that deals with different client projects.
So, we are pleased to present the Black Friday Bundle 2022 — the most complete collection of products from the Pixelbuddha team. Free up the space on your Dropbox, and get ready to download a bunch of resources (although this is not necessary at all, and we'll tell you why later). Let's get the things rolling!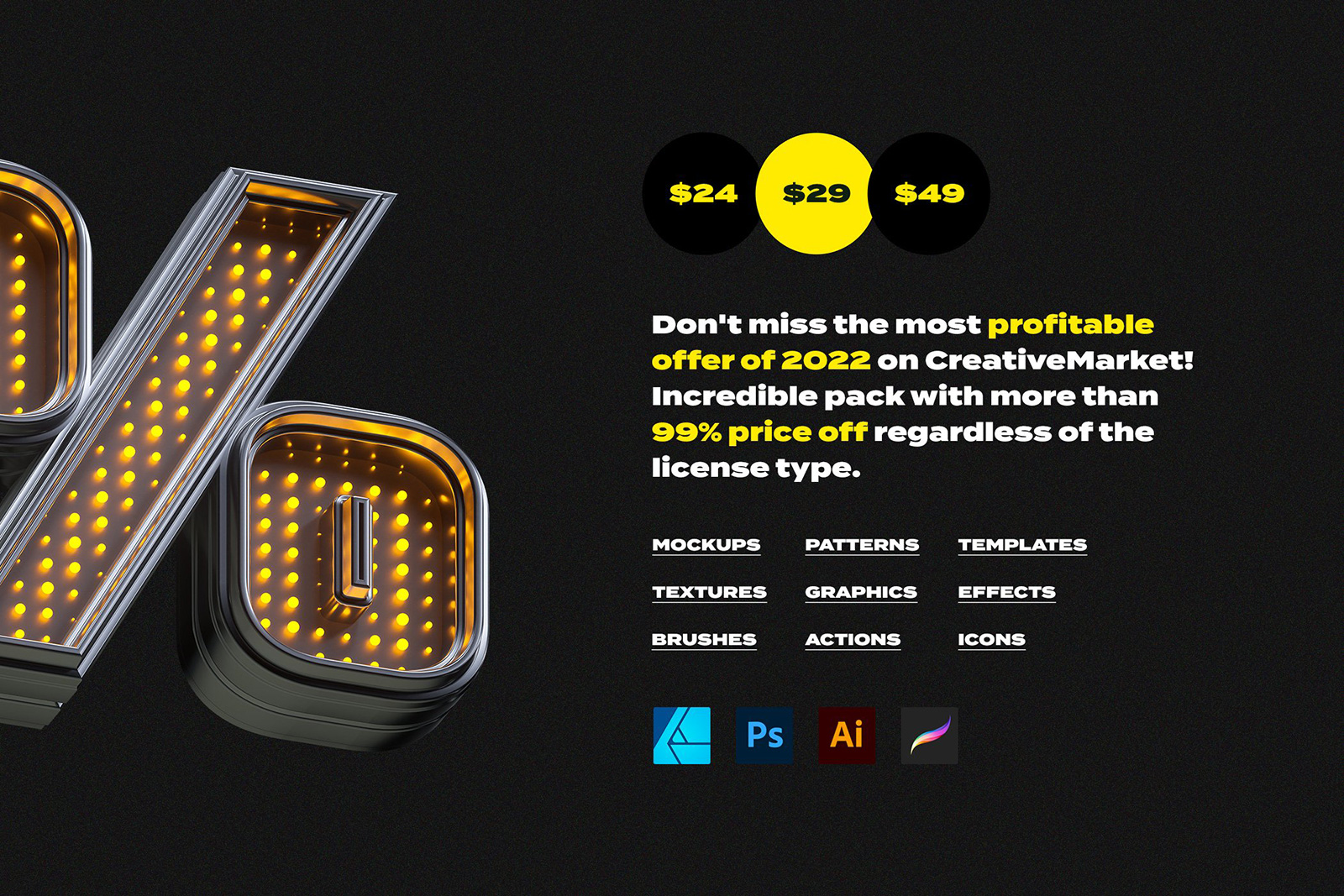 Bigger Than Ever: 44 Items Added
In 2022, our Black Friday Bundle includes more than 240 products, of which 44 items are our newest releases. Among these products, you will find genuinely legendary products. For example, the Printing Press Procreate Brushes that have won the hearts of all retro lovers. Or our recent texture series, Liquid Lava Luminescent Textures and Nebula Abstract Gradient Textures, which amaze with their magnetic beauty. Or the Plot Twist Collage Creator that is a true sandbox for all creative experiments! Is it worth mentioning all the effects allowing creators to express themselves in any style, from cyberpunk to fine art?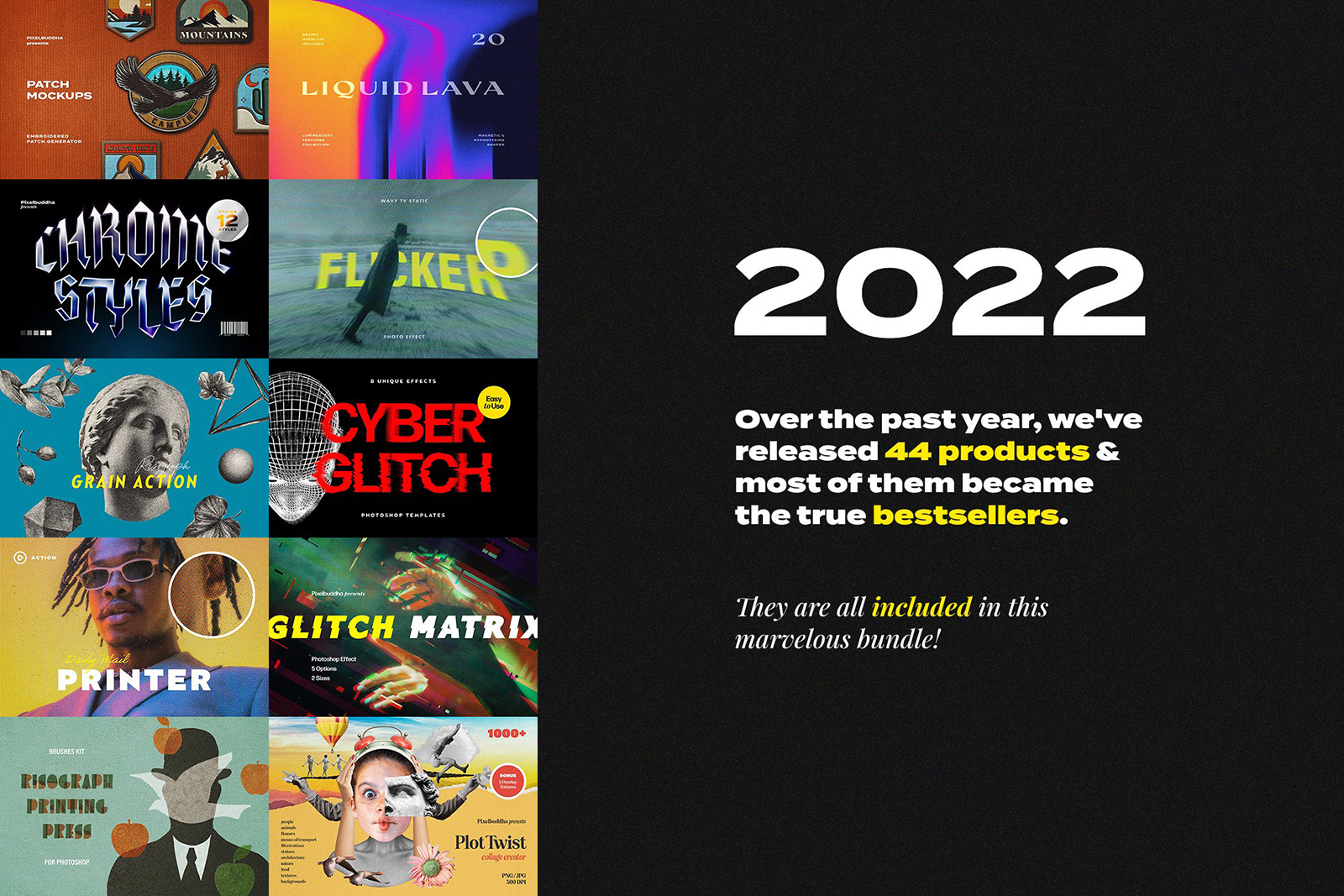 Best-Sellers Only
The Pixelbuddha design team creates new products every day, but only the best of them appear on our website and marketplaces. As for the Black Friday Bundle, there we will feature the cream of the crop. No flash-in-the-pan items! These releases have become bestsellers on various platforms and are loved by thousands of creators. Find listed complex, extensive products: bundles of effects (yes, there're bundles inside the bundle!), sets of brushes, textures, and mockups!
We do it to make our Black Friday Bundle worth the money and extremely useful for the designer. As designers, we find it crucial to have as many options as possible to create the perfect project. So while working on our Black Friday Bundle, we read your thoughts a little and look over your shoulder to cover dozens or hundreds of your projects.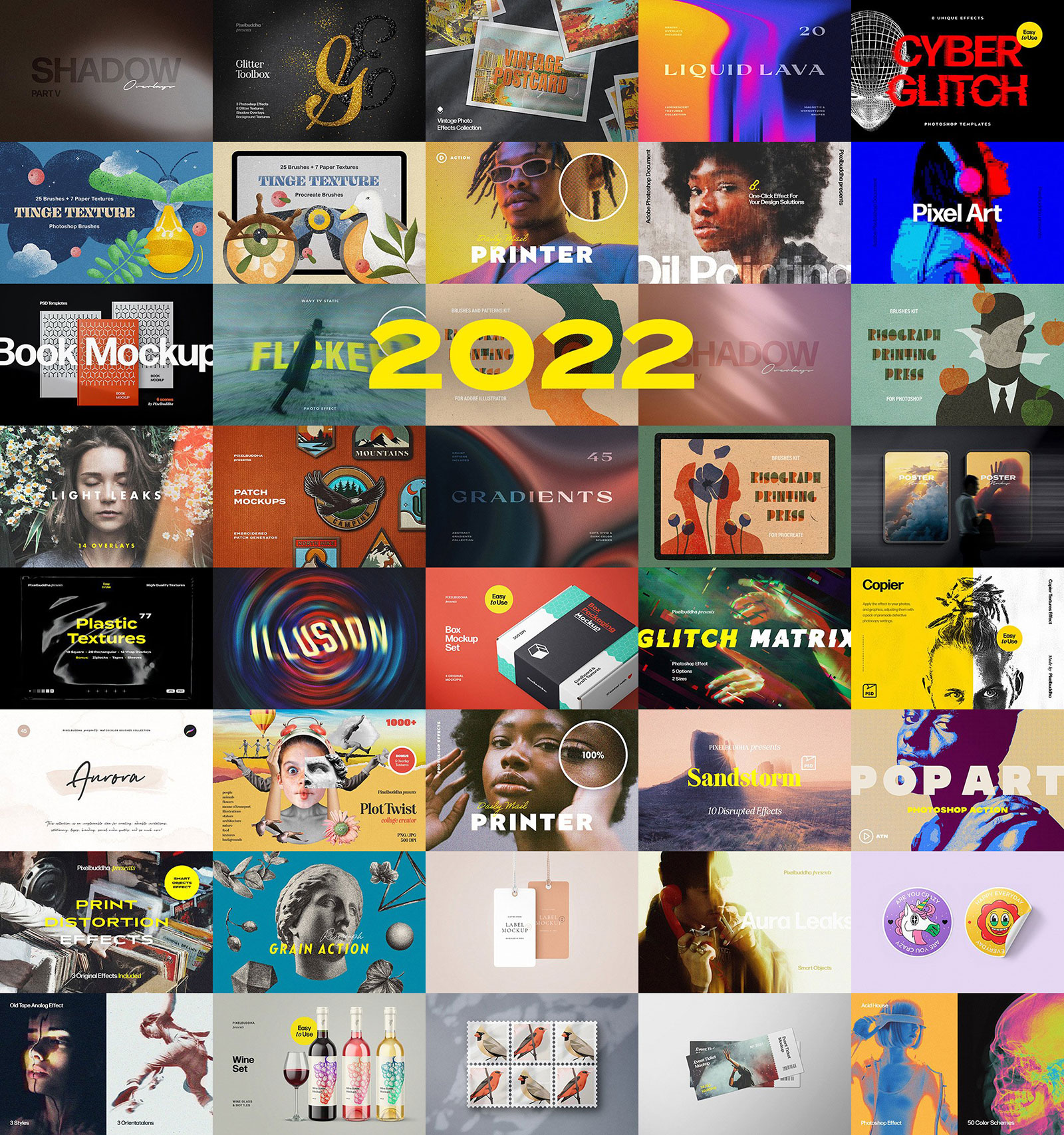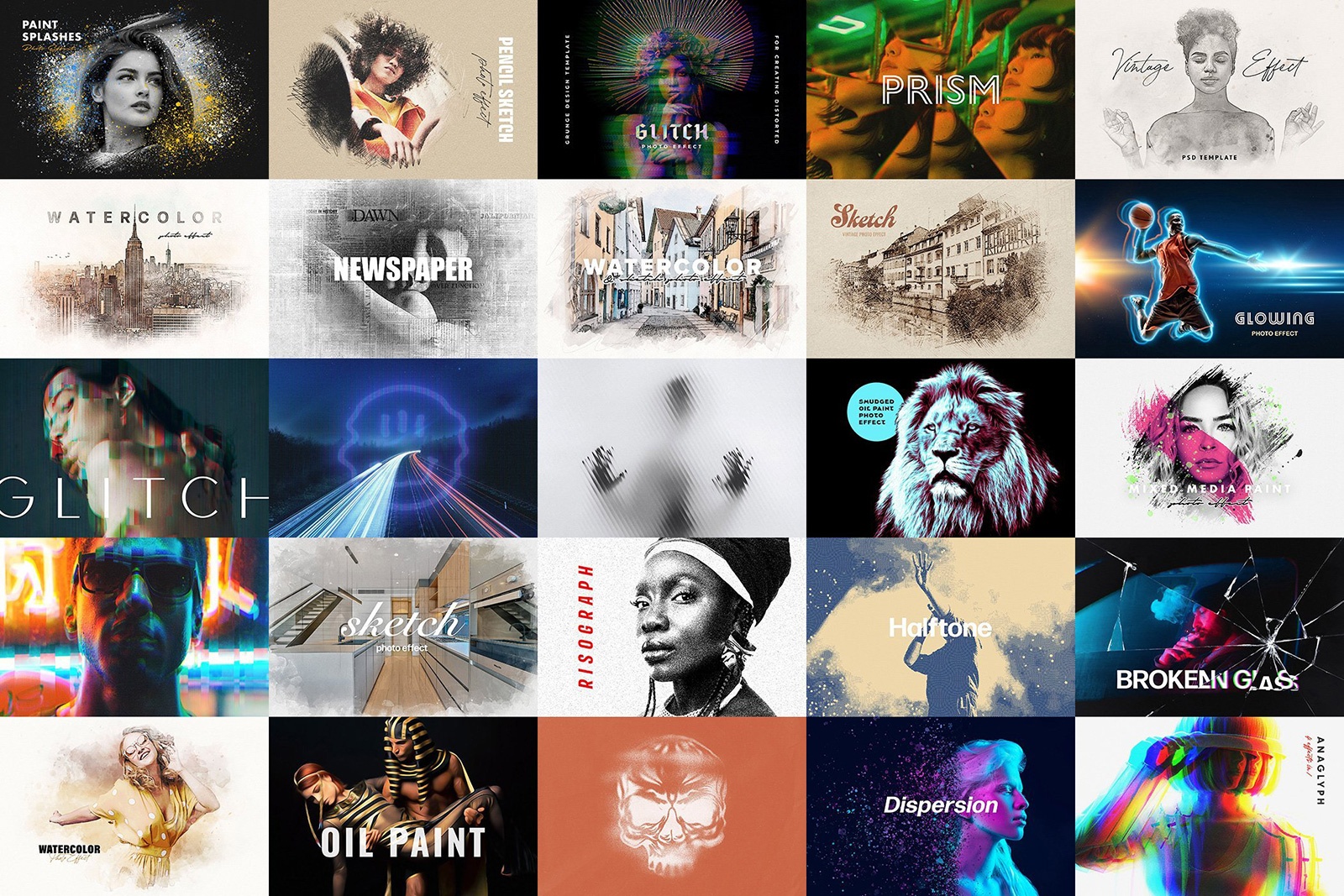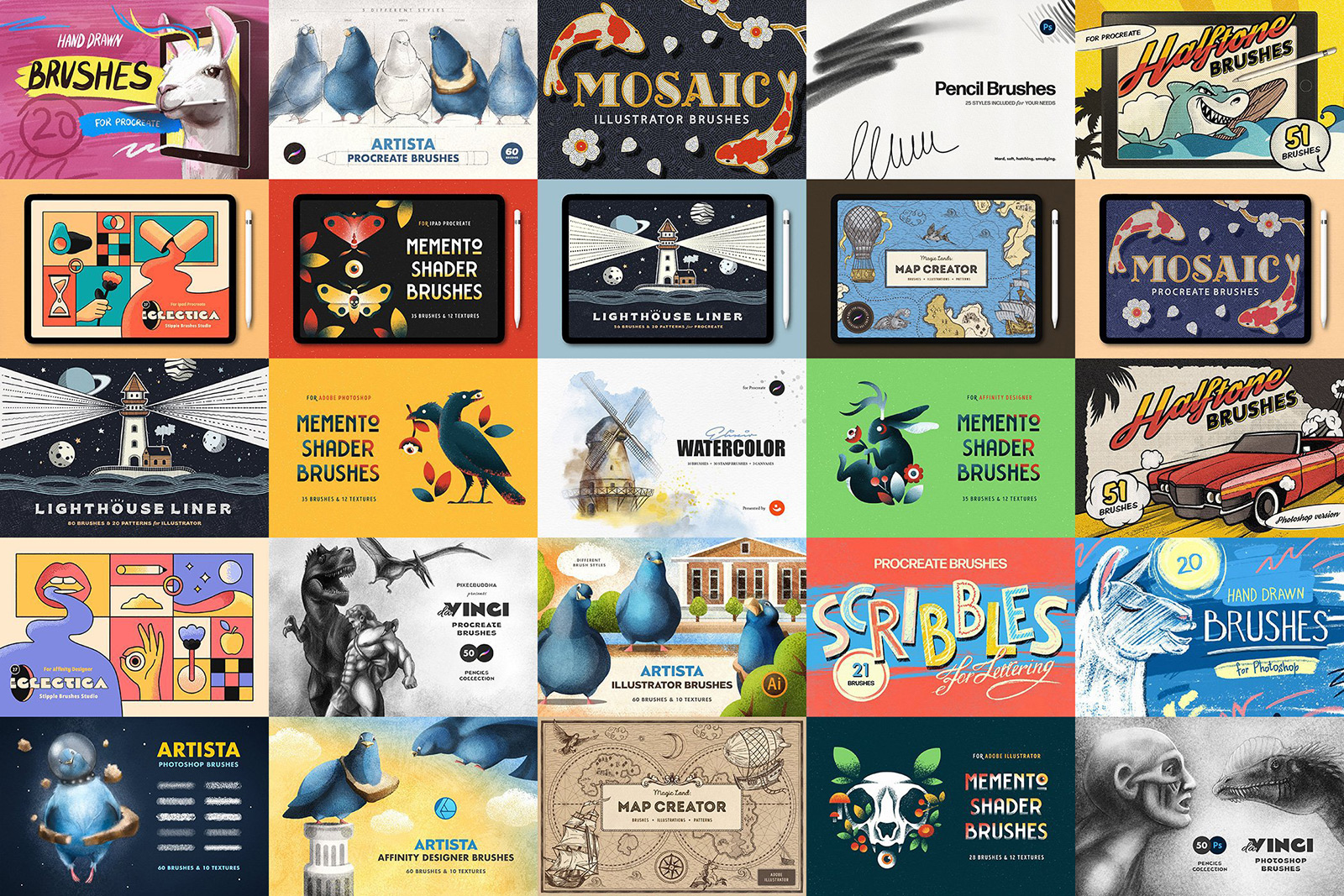 Super Convenient to Use & Download
Remember us mentioning that it is optional to download all the products at once after purchase? We know it is hardly realizable to download 240 products. That is why you will keep access to the Black Friday Bundle forever, and you can use a download page with convenient filters as a Pixelbuddha resource library. Everything is always at hand, and if you delete or miss something, you can always download it again!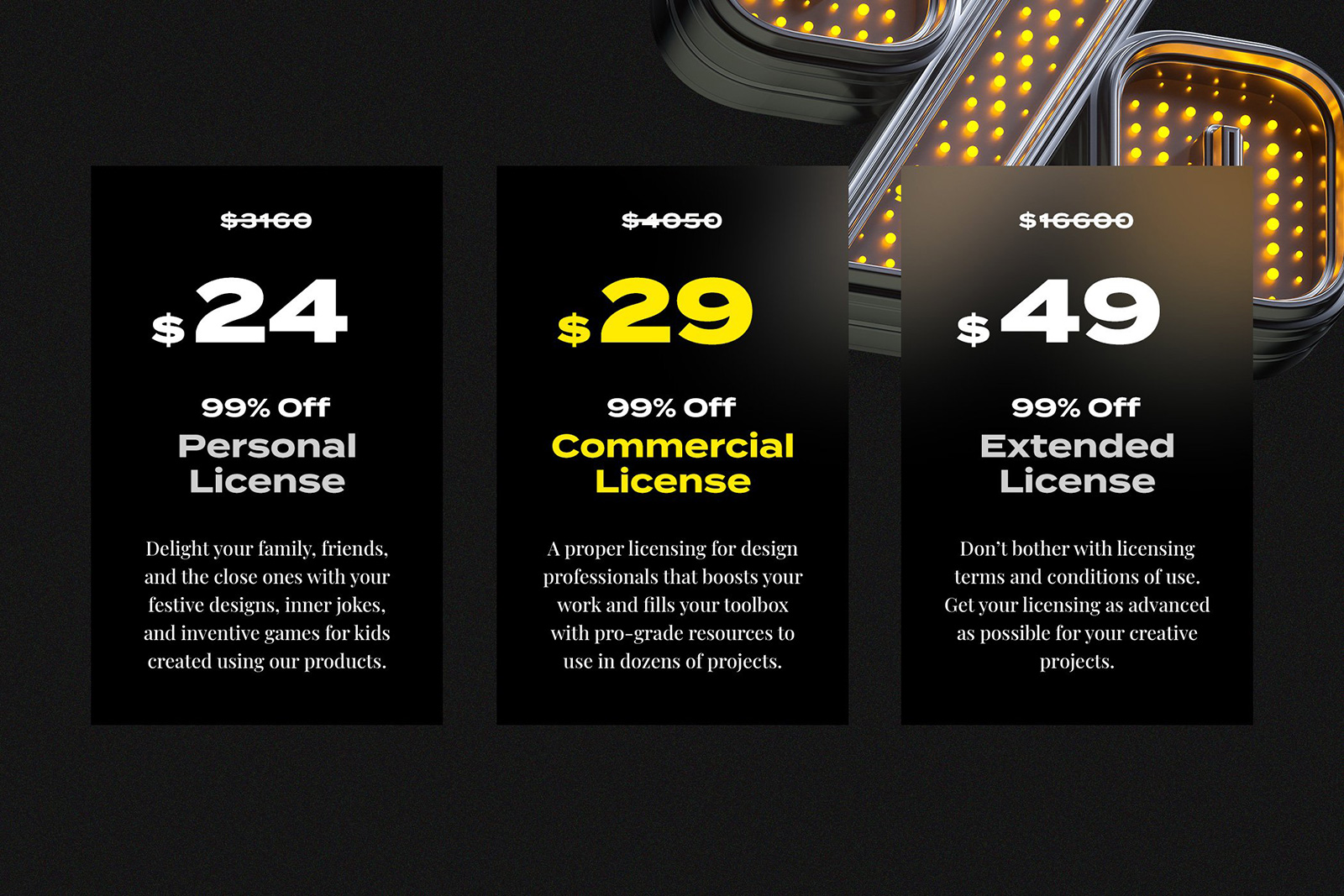 Time-Limited Price
The Black Friday Bundles released in 2020 and 2021 are still available for purchase. The same will happen with our Black Friday Bundle 2022, and you can get this huge collection anytime. However, the 99% discount is time-limited, so hurry up if you want to grab the deal of the year!
***
We are thrilled to work for you. For 9 years we have been creating our products for a professional audience under the motto "Go big or go home!" and our Black Friday Bundle 2022 is imbued with our team's passion and dedication.
We'll be happy to hear your feedback. Please, don't hesitate to share your reviews, write comments and DM us!
Happy Black Friday shopping to everyone!