Despite the 3D mania being a contagious trend in graphic design these days, flat illustrations haven't exhausted their artistic potential, and strive for a constant evolution of shape, form, visual perception, as well as borrow successful practices from other styles. Take shading, for example, that is done via so many diverse ways like stippling, hatching, or multiple layers. Armed with our Memento Shader Brushes for Illustrator, you're sure to master all these tricks in no time!
In this tutorial, I'm going to show you in six plain steps how to edit any vector image in Adobe Illustrator, having our precious shader brushes pack helping you with that. Before you start, make sure to have the software installed, brushes purchased, and your flat illustration downloaded (or drawn in advance). A free set of
vector elements like this one
might do the thing for you. Without further ado, let's get started, shall we?
How to Create Shaded Illustration with Memento Brushes
Step 1 - Open the illustration, and start with ungrouping all the layers. It's done by clicking the group of layers then choosing Object > Ungroup in the appeared menu. This way, painting with brushes on separate drawing areas would be much easier!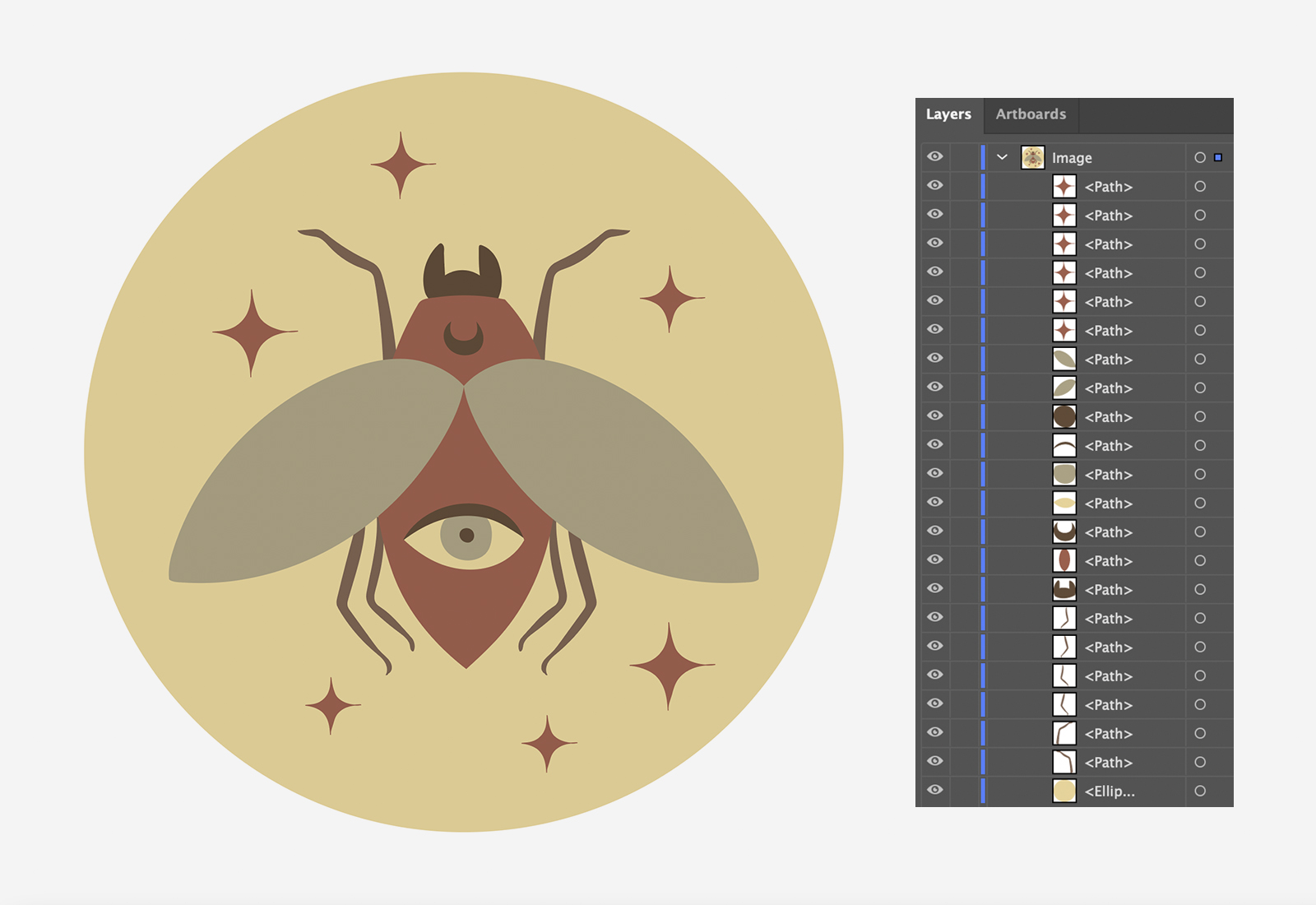 Step 2 - One more crucial preparation to make. Select any part of the illustration by clicking it, then use Drawing Modes> Draw Inside option in the tools panel. From now on, you can draw with brushes inside this object freely without worrying about the strokes going over the edges.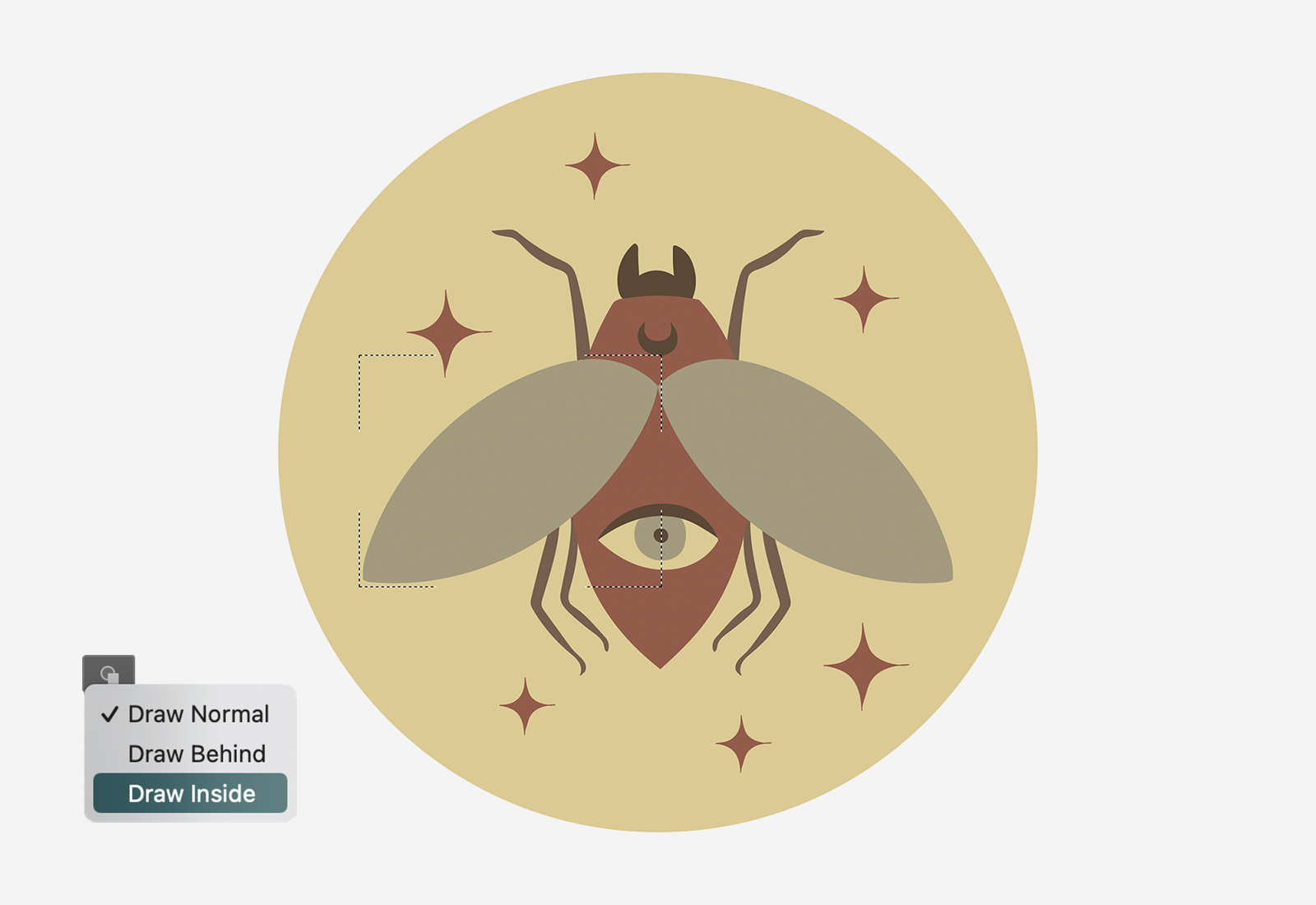 Step 3 - Decide which stroke color you'd like to have, continue with choosing the brush itself from the provided library. The brush stroke size can be the default one, so don't forget to adjust it beforehand as well. Finally, place the strokes into the required area of your workspace. I've used Brush 4 and Brush 5 from Shader Brushes for Illustrator to paint over the bug's wing.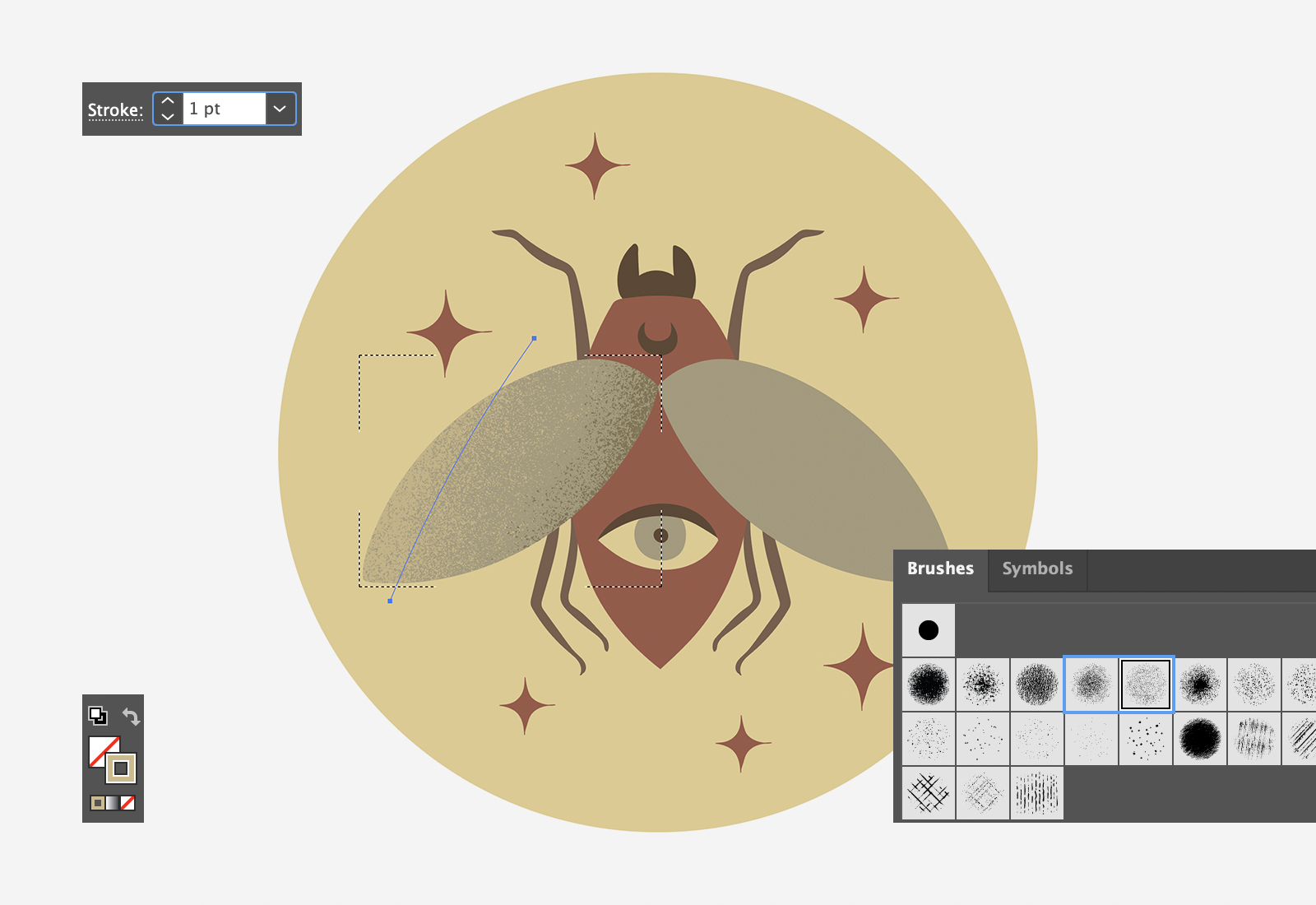 Step 4 - The rest of the process is not a big deal! Simply continue coloring the illustration parts with the technique described above. To draw the eye, use Brushes 1, 7, and 15.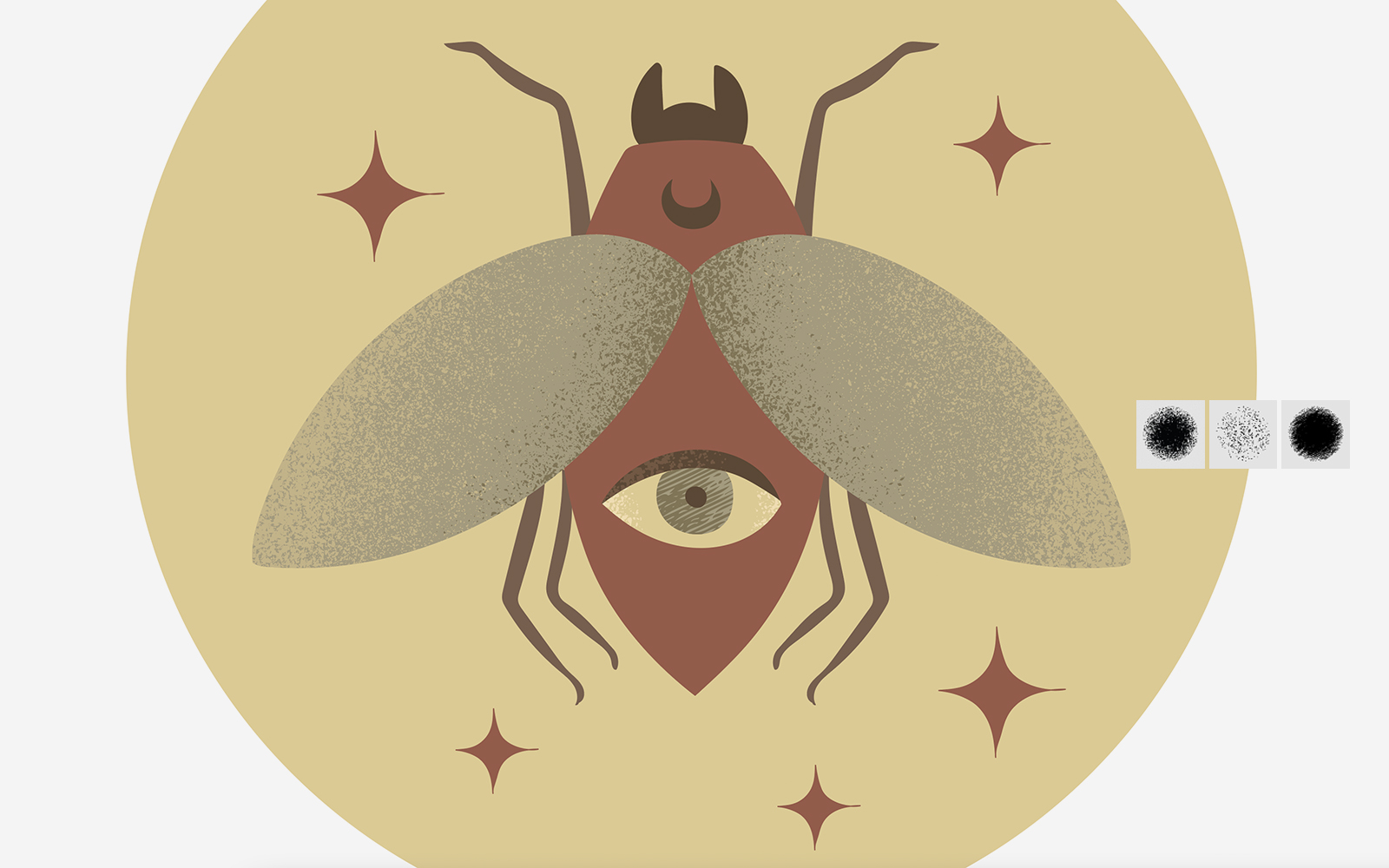 Step 5 - The creative search demands your flexibility: change the stroke's placement style, shade, thickness, or a type of brush it's made with. To do so, go to layers, find the required stroke, click it and enable the adjustments you have in mind.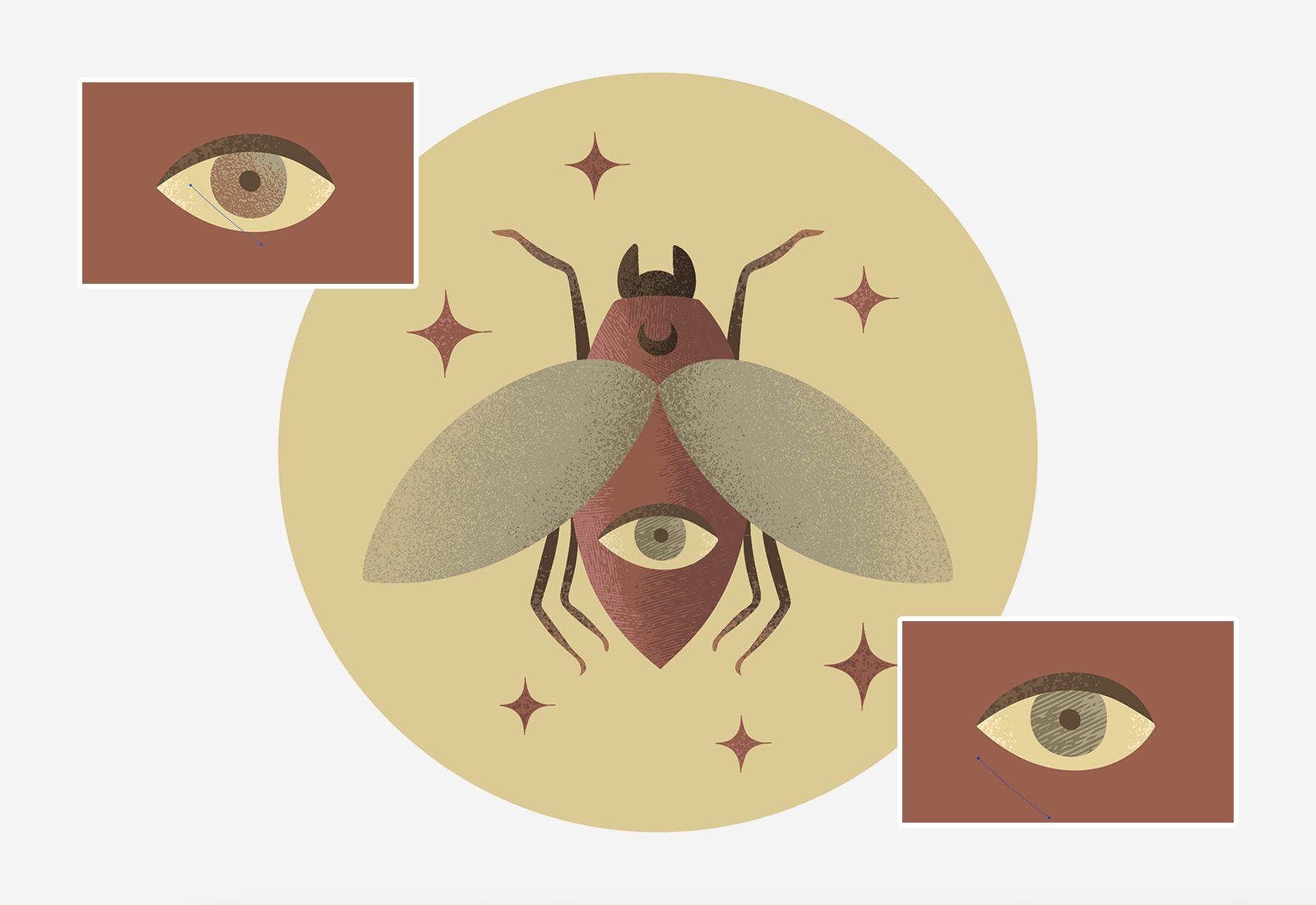 Step 6 - As usual, a final touch must be made. I'm talking about the setting, of course! Add noise texture overlay to the background, and the Brushes 8-14 would be more than suitable for it. For this drawing, in particular, I've used Brushes 12 and 13.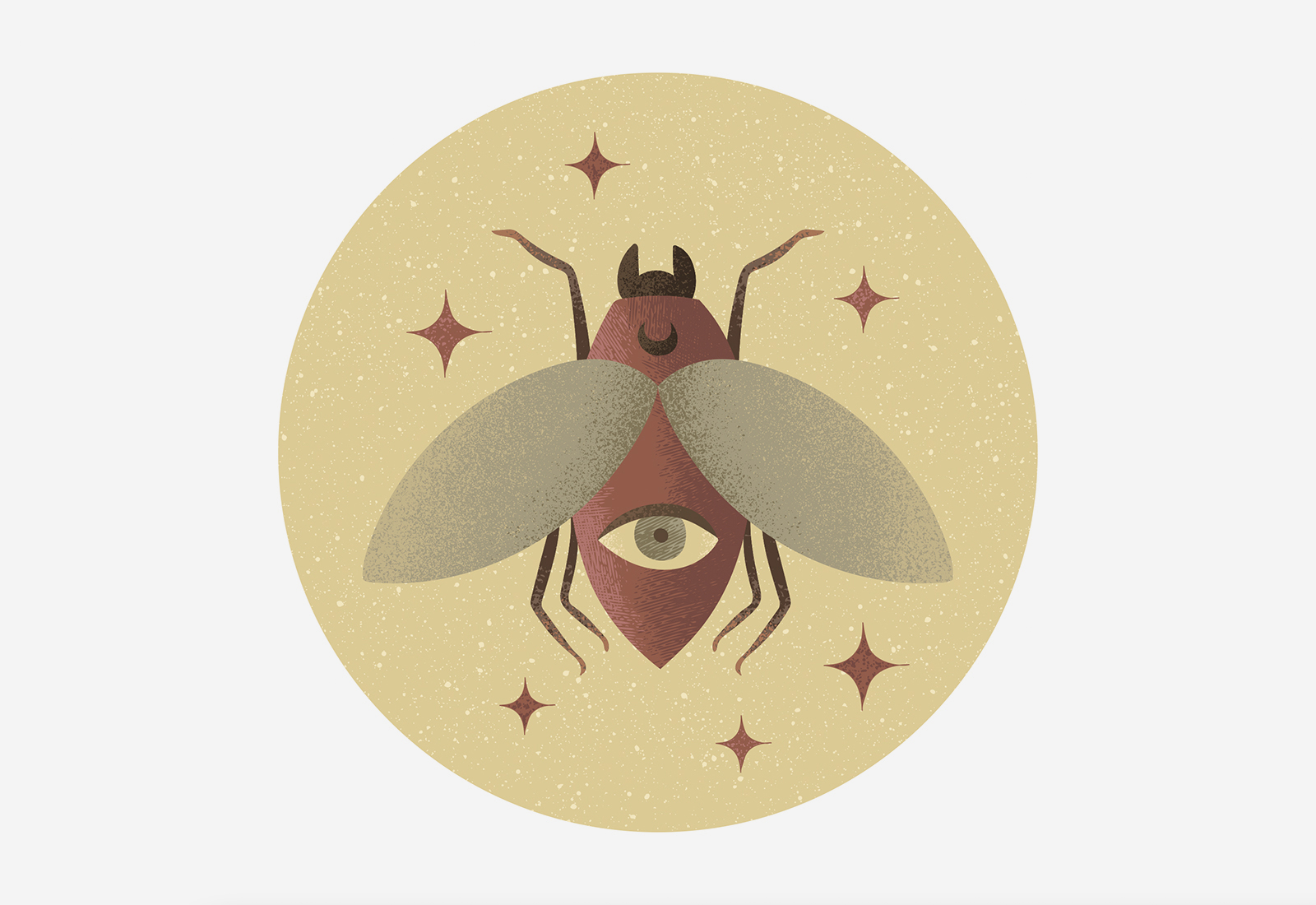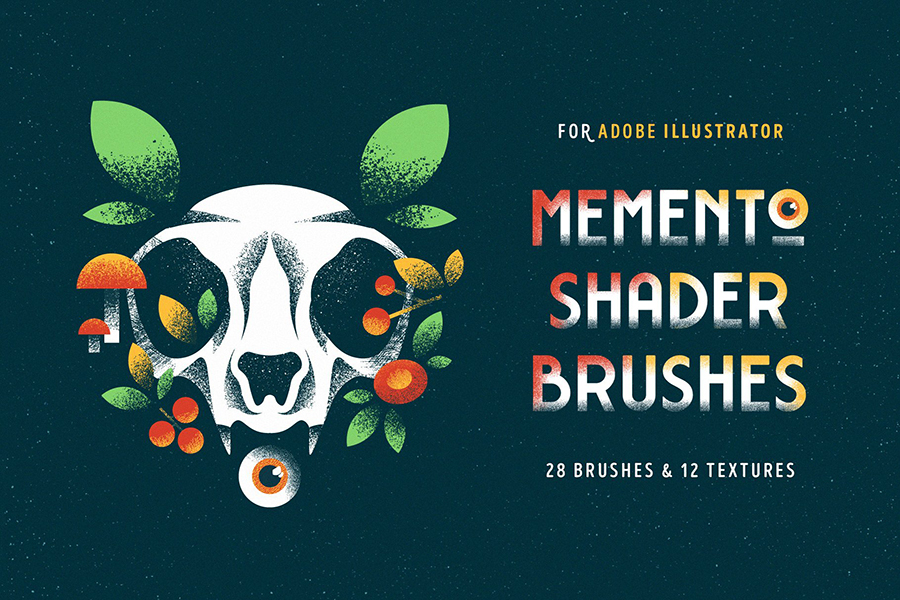 Memento Shader Brushes for Illustrator
Seize the moment 'cause it's gorgeous and unique! Especially with our brushes set at hand, reflecting our exceptional passion for every single element. The variety of Memento Shader Brushes breaches any limits of your creative expression, leaving the pure essence of a supreme graphic design.
Pixelbuddha Shop