From the brilliant ideas of William Fox Talbot, who's believed to be the inventor of halftone printing, to the first successful commercial use of this technique by Frederic Ives — the huge layer of history is reduced to one handy PSD file. It's embraced the essence of halftone with a myriad of dots put here, and there is a gradual formation to resemble shadowing and outlines. But these are not only dots you're about to be dealing with, fortunately.
Delusio Halftone Photoshop Effect features 20 halftone patterns made of waves, triangles, squares, dashes, smudges, and more. It's possible to recreate the money engraving effect as well as transform an image into a detailed vintage poster. Carefully selected 50 gradients to supply the workflow with a proper retro coloring, so you don't need to get irritated by the search for a required palette — it's already been prepared for you!
Nobody stops you from combining several included halftone patterns at once! In fact, there might come a genus composition out of it, you never know until you try it. We went for it while creating this poster design tutorial, and sincerely hope you'll get as much fascinated by the process as we did. Here's a couple of things before we start designing your poster.
As you've already grasped, for this tutorial you'll need a computer or laptop, Adobe Photoshop installed, purchased
Delusio Halftone Photoshop Effect
and a vivid conceptual vision of a future artwortk. It can be an already-made image you'd like to have adjusted or a bunch of decorative PNG pieces to assemble like a collage. We've opted for the latter option; you'll see it shortly.
Note: this Photoshop tutorial is suitable for the Photoshop users, having an experience of working in this program and familiar with the basic Photoshop commands.
Step 1 - Open Adobe Photoshop to create a new file. Set the Image Size 3500x5000 pixels and press Ok.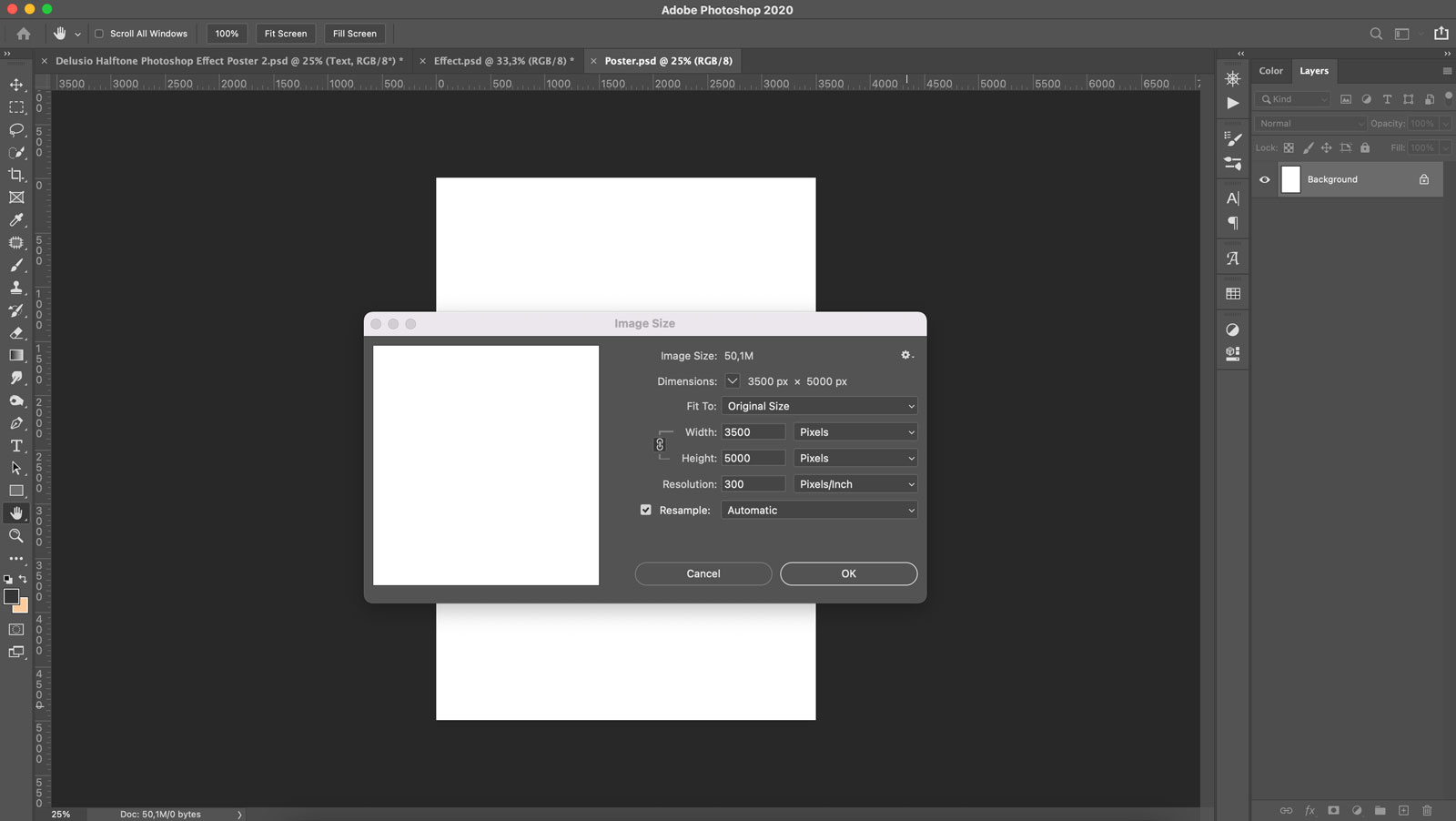 Step 2 - Delete the Background layer and create one with a solid color fill via Layer > New Fill Layer > Solid Color.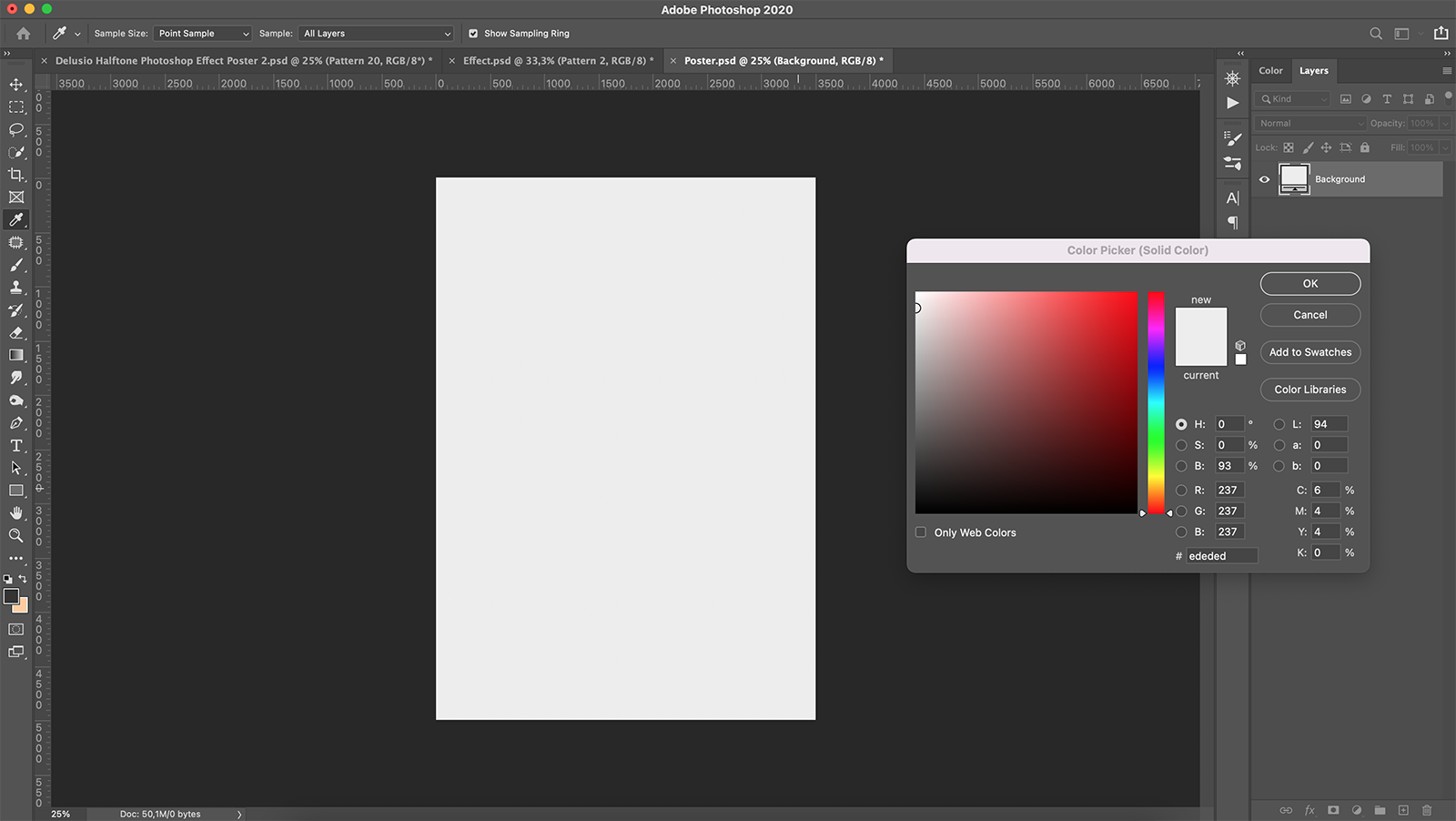 Step 3 - Open the Effect.psd file (from the purchased Delusio Effect) and copy the Pattern 2 layer. Insert the layer into the file with your future poster design, set the blending mode to Hard Mix.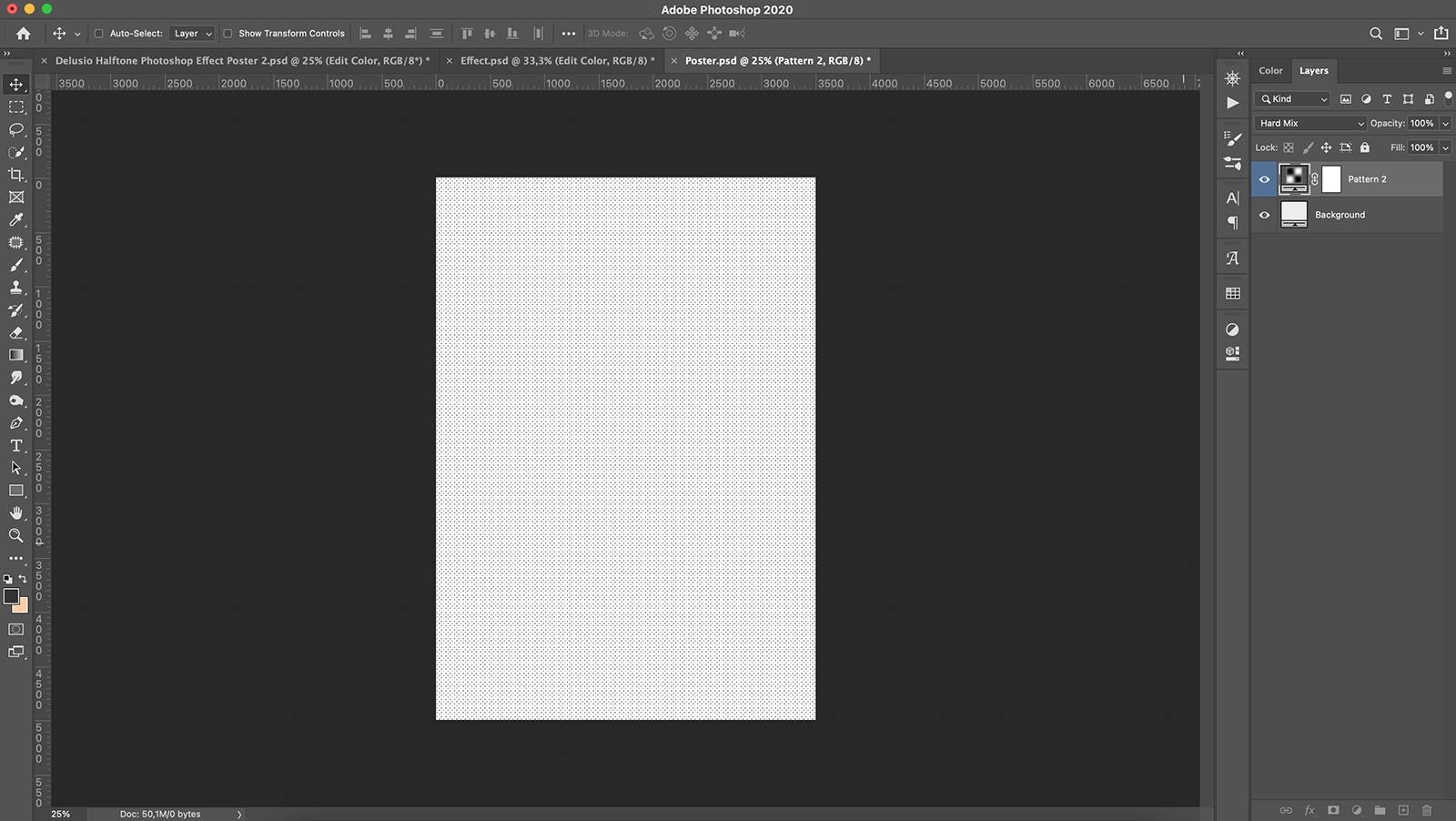 Step 4 - Go to Effect.psd again and copy the Edit Color layer with a gradient in it. Insert it into the file with your future poster design. Pick gradient 26.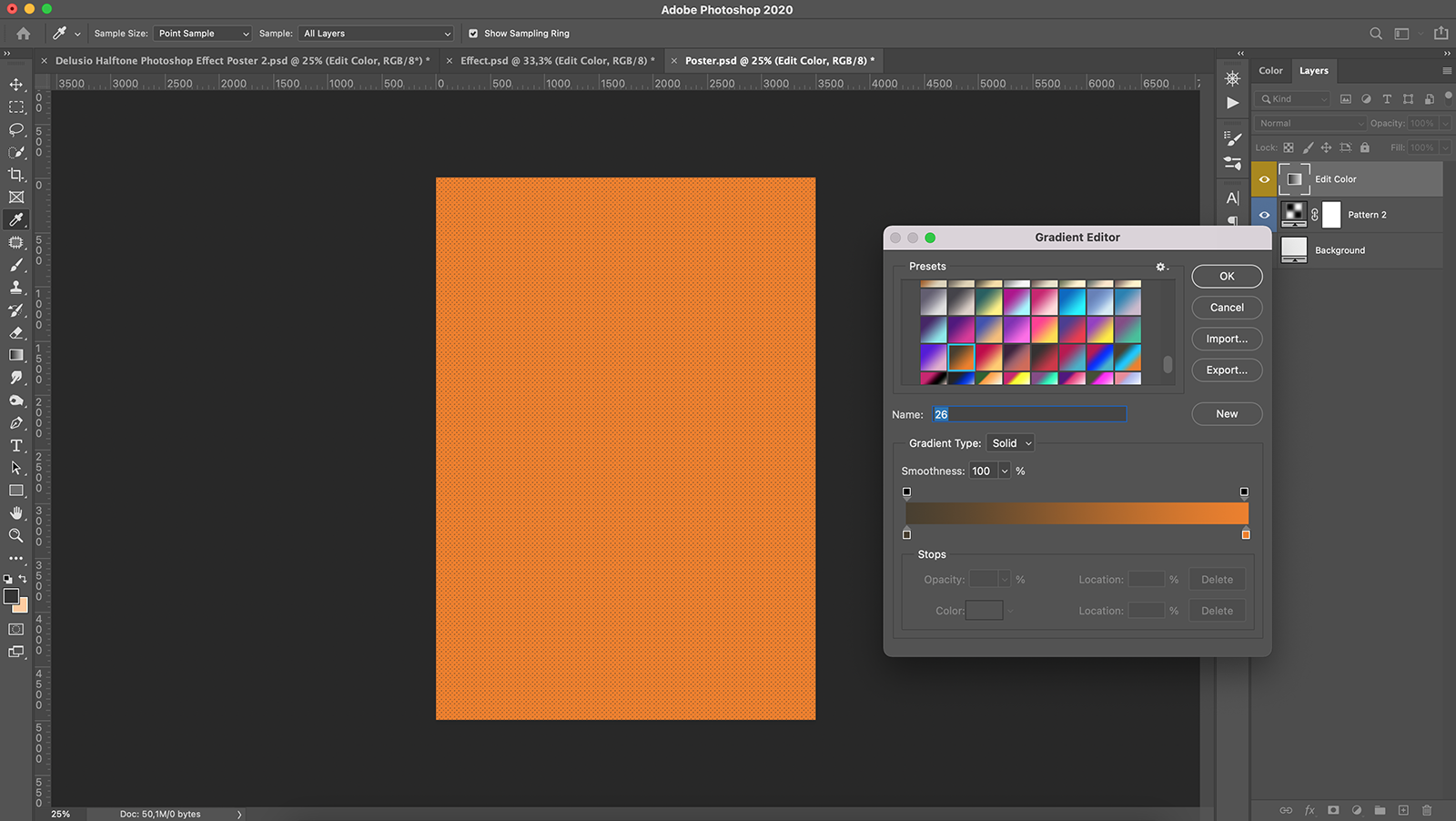 Step 5 - Add an image into the artboard you're working with. Copy the layers Pattern 1 and Edit Color from the Effect.psd and insert them into the poster artboard. Set the Hard Mix blending mode, then choose the gradient 2 in Edit Color layer. Select the inserted layers and go to Layer > Create Clipping Mask.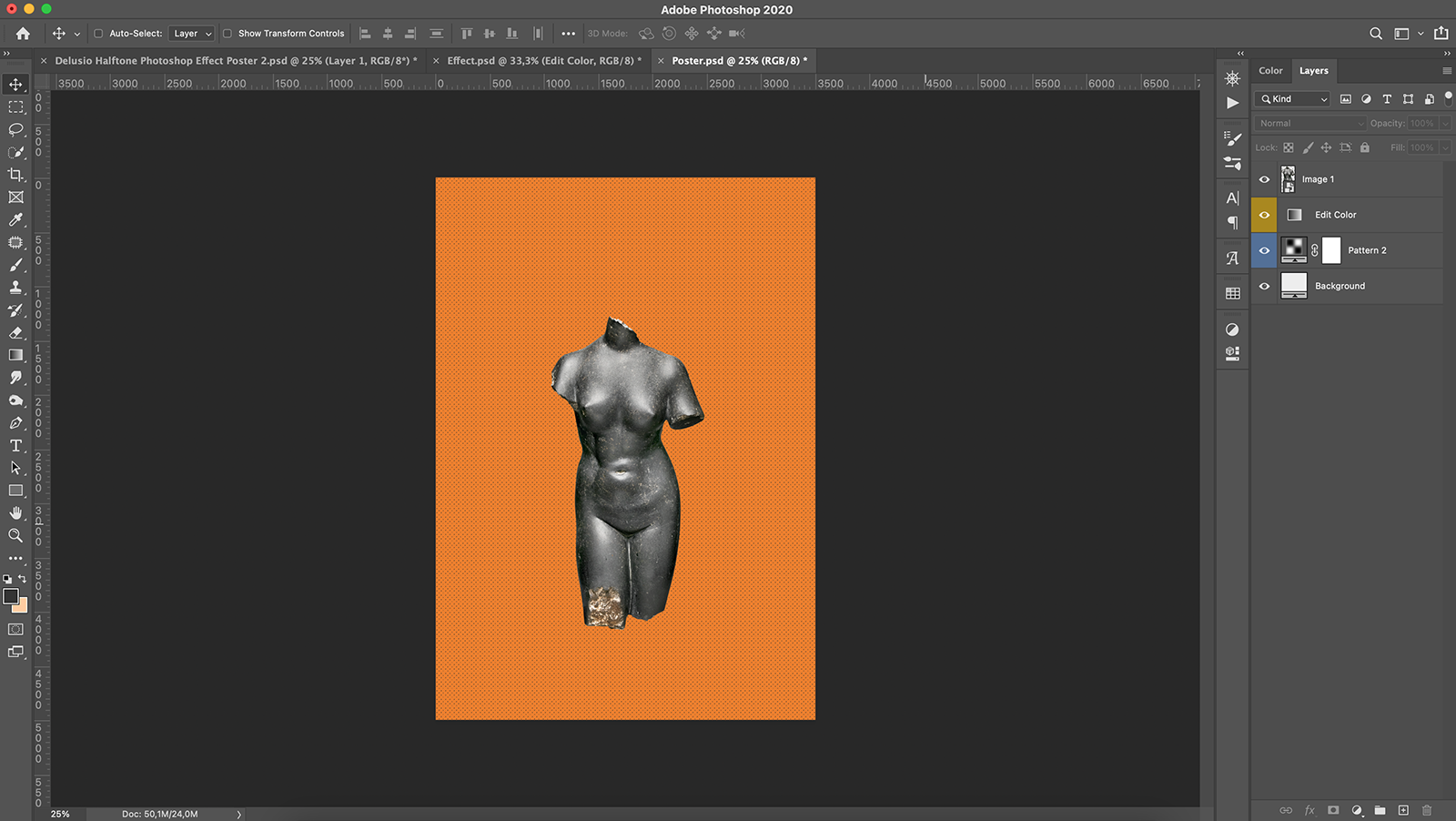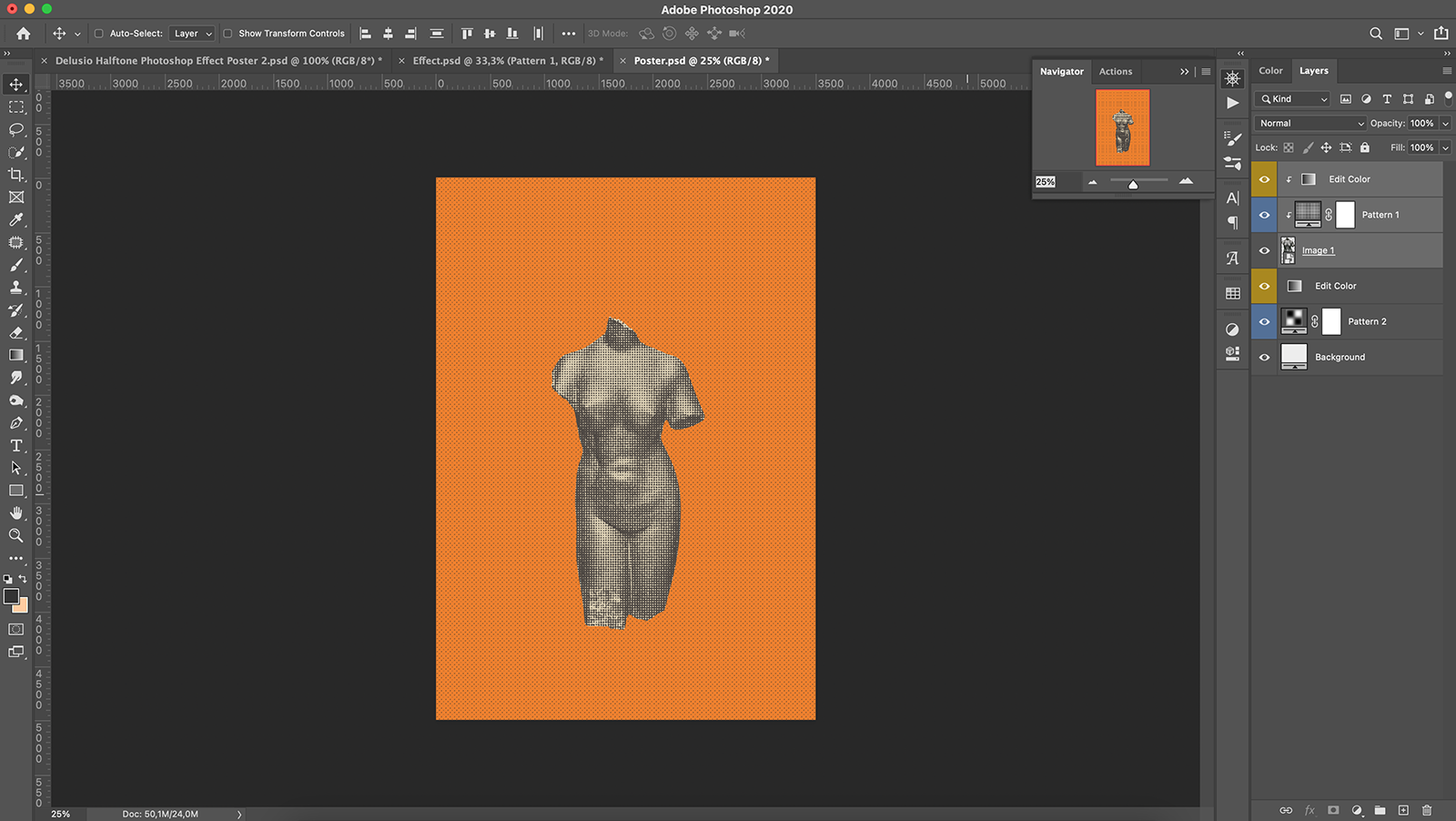 Step 6 - Repeat the actions from Step 5 with all the other images you have for a poster design, pick the pattens & gradients, indicated in the image below.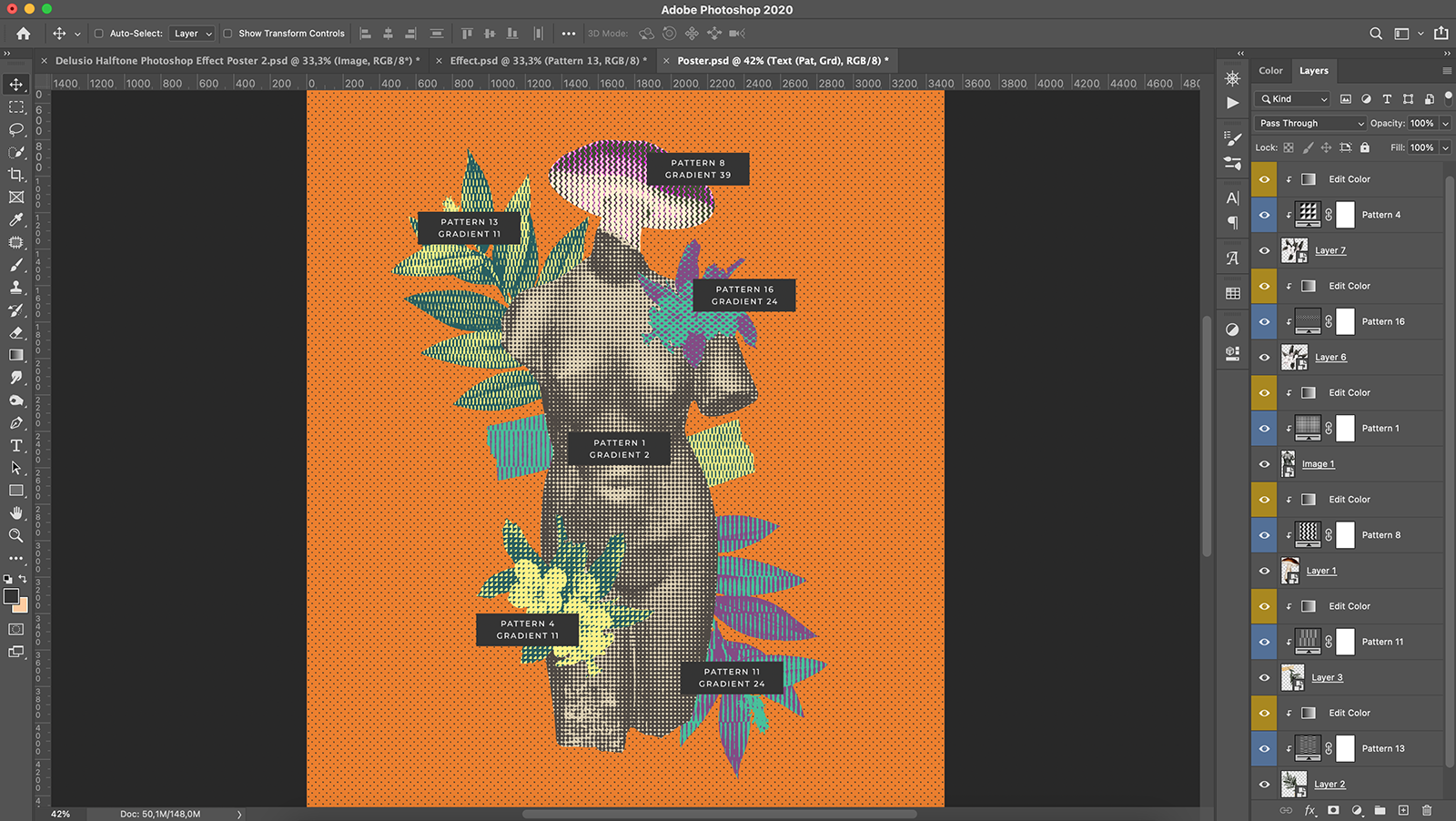 Step 7 - Insert any text to finish the look and you'll have a dazzling poster design ready!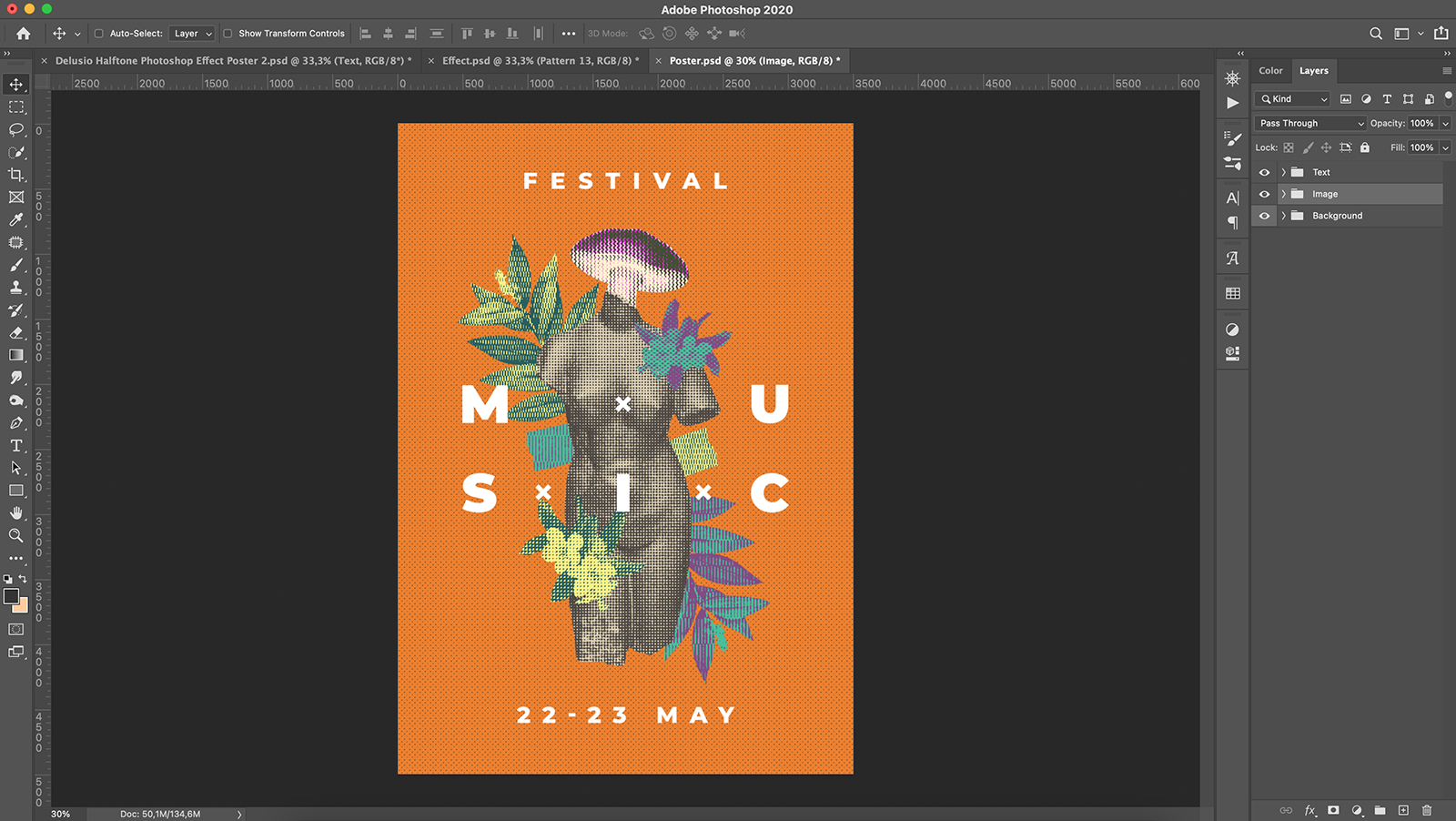 Feel free to experiment with combinations of patterns for as much as you want in order to achieve an impeccable look. If you need to take your carried out poster image further, you might find suitable poster mockups to your taste. The beauty of the urban jungle is captured in the scenery of crumpled posters, hanging in different corners of the city. You're welcome to pick any of them and present your poster in a real-life environment. And don't forget to check out Delusio Halftones Collection!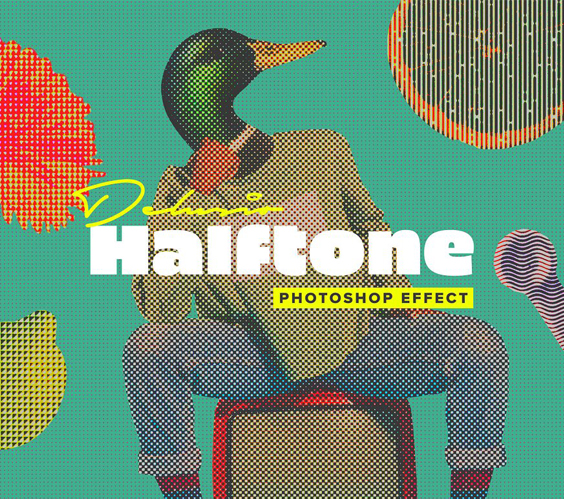 Delusio Halftone Photoshop Effect
Create emotionally resonant images with retro photo effects, made of 20 halftone patterns. Pick one of 50 gradient textures with vibrant hues to produce an immense astonishment & hard-to-forget impression!
Pixelbuddha Shop