Brushes for Procreate, Illustrator, Photoshop and Affinity
Complete your toolbox with meticulously crafted essential brushes. No matter what software you prefer: well-loved Photoshop and Illustrator or fresh & innovative Procreate, we definitely have something special to rejoice you with. Calligraphy brushes, pencil brushes, grunge brushes and so much more are inside — pick what you like best!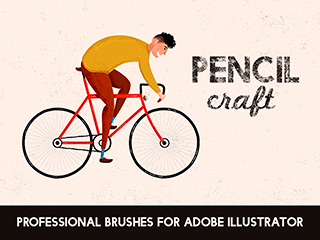 05 September 2017
Watercolor, liner we have a strong sense what you need best. Meet hand-crafted brushes, perfectly imitating the look of pencil and leak and enjoy the breathtaking effect they bring!