What would you do if you had unlimited creative freedom online?
Wix gives you just that: the freedom and features to tell your story exactly as you've imagined it. The digital space is pretty much like a playground - a place where you can free your creative mind, coming up with endless ideas.
Full creative freedom
Take your design in any direction you want, by starting with a blank slate. The drag and drop interface lets you create the right layout, fast and intuitively, that adapts to any device. More importantly: every element is customizable. And when we say 'every', we really mean every, from the kerning of your fonts to the radius of your photos. Feel like exploring the code-side of things? Go that extra step and create a unique online experience with Wix Code - a simple, serverless and hassle-free tool for coders of all levels.
Up-to-date with web design trends
Thanks to the constantly evolving platform, Wix enables you to keep on the ball with every design trend. Take videos, for example. They account for almost 80% of all Internet traffic. Why don't you claim your slice of that delicious organic cake? Wix's revolutionary video player enables you to display, share and even sell your content. In seconds, you can create your own channels, uploading native files or syncing with YouTube, Facebook and Vimeo. Animations will also continue to pop up in 2018, and you can add stunning ones to your website, without a line of code.
A platform built for professionals
On top of these visual assets, Wix has prepared some handy features to simplify your workflow. As a designer, communication with colleagues and clients is a key part of your daily routine (whether you like it or not). With Wix, you can share your work in progress with just one click, to receive feedback in real-time. You can also provide your clients with functionalities adapted to any type of business, like a powerful management system for eCommerce and retina-ready image quality for the most demanding photographers. Finally, you may ask: If a website is not found on Google, does it really exist? Make sure your websites rank high on search engines with our leading SEO capabilities.
So, are you ready to play? Start creating with Wix now!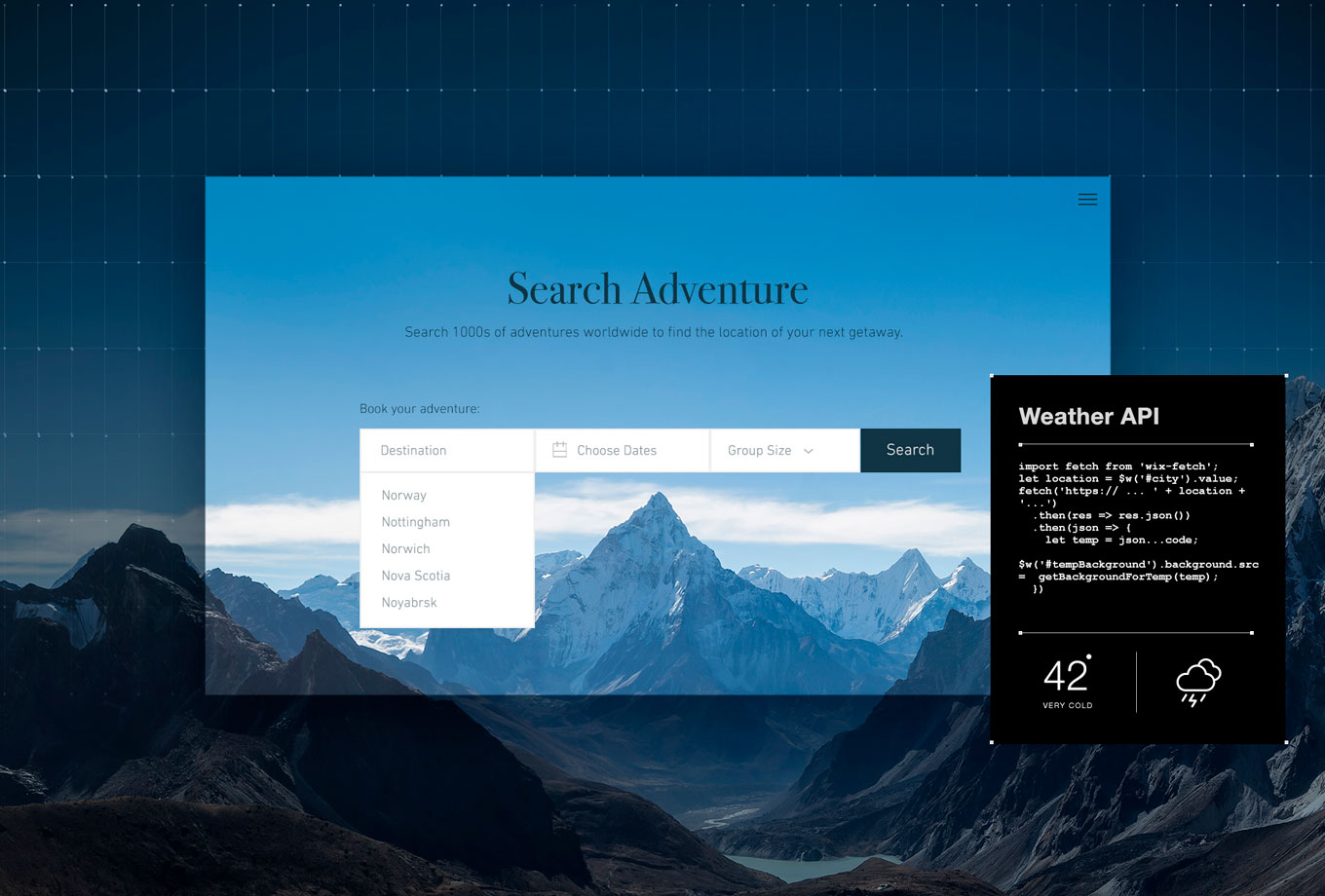 Breaking the boundaries with Wix Code
Wix and code, in the same sentence? Yes - and you should have a look at the result. For all of you who wanted to take your website to the next level, we've just launched Wix Code. It offers advanced code capabilities and an intuitive interface that makes it extremely fast to master and use. Web applications, dynamic pages, database collections… If you can name it, you can code it. All of this, of course, is combined with the stunning visual components of the Wix Editor, and is fully SEO compatible.